Radio 3's Stravinsky Day to be postponed, following the death of the Duke of Edinburgh
BBC Radio 3 was due to celebrate the remarkable life and music of Igor Stravinsky on Saturday 10 April, but the so-called 'Stravinsky Day' has been postponed following the death of Prince Philip, Duke of Edinburgh. The news of the Duke of Edinburgh's death was announced on Friday afternoon, with many BBC programmes cancelled and schedules changed to allow for focused broadcasting on the life of the Duke of Edinburgh.
Radio 3 has announced that its 'Stravinsky Day' will now take place on Saturday 24 April, featuring a five-and-a-half-hour flow of 50 pieces by Stravinsky. Musicians, conductors and composers will share their thoughts on the music of Stravinsky and explain how they approach his work as interpreters.
---
Unbekanntes Mozart-Manuskript kommt unter den Hammer
In Berlin wird in dieser Woche ein bis zuletzt unbekanntes Mozart-Dokument versteigert. Das erst kürzlich entdeckte Manuskript aus dem Jahr 1783 wird von der Autographenhandlung J. A. Stargardt angeboten. Das Schriftstück zeigt die vollständige erste Violinstimme zweier Orchestertänze Wolfgang Amadeus Mozarts. Außerdem befinden sich auf der Rückseite drei Entwürfe für das Programm seines Konzertes im Wiener Burgtheater im März 1783.
Das Manuskript mit Mozarts verschriftlichten Überlegungen befand sich seit Mitte des 19. Jahrhunderts in einer Privatsammlung in Deutschland. Der Wert wird aktuell auf 140.000 Euro geschätzt.
Unknown Mozart manuscript up for auction
This week, an unknown Mozart document will be auctioned in Berlin. The manuscript, which was only recently discovered, dates from the year 1783 and will be offered by the autograph shop J. A. Stargardt. The document shows the complete first violin part of two orchestral dances by Wolfgang Amadeus Mozart. In addition, three drafts of the programme for his famous concert at the Burgtheater in Vienna in March 1783 can be found on the back.
The manuscript with Mozart's written reflections has been part of a private collection in Germany since the middle of the 19th century. The value is currently estimated at 140,000 euros.
---
Divertimento, l'orchestre de Zahia Ziouani, fera l'objet d'un film de Marie-Castille Mention-Schaar
Pour son prochain long-métrage Divertimento, dont le tournage aura lieu l'été prochain, Marie-Castille Mention-Schaar recherche de jeunes musiciennes et musiciens pour des rôles importants et secondaires mais également des enfants, sans expérience musicale, pour différents petits rôles.
Pour le tournage de ce film dont l'intrigue tournera autour de la musique et de la création d'un orchestre classique, la production du film de Marie-Castille Mention-Schaar est à la recherche de jeunes musiciens de formation classique, des garçons et des filles de toutes origines entre 16 et 19 ans mais également des jeunes gens de 11 à 13 ans sachant jouer de l'alto.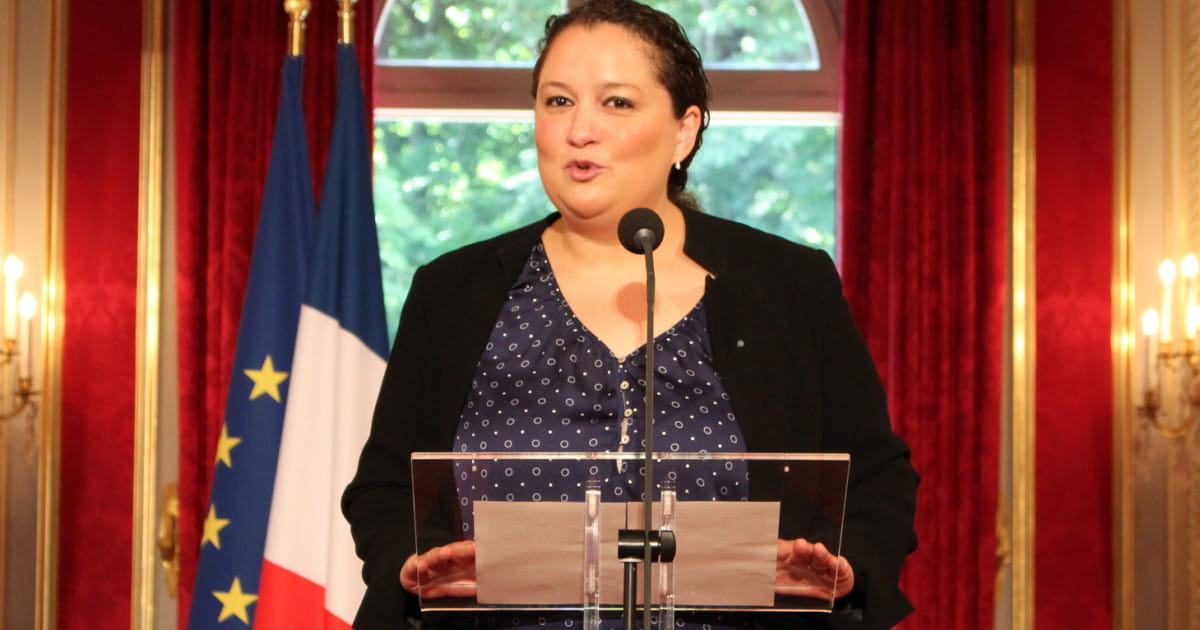 Divertimento, Zahia Ziouani's orchestra, will be the subject of a film by Marie-Castille Mention-Schaar
For her next feature film Divertimento, which will be shot next summer, Marie-Castille Mention-Schaar is looking for young musicians for leading and secondary roles, but also for children with no musical experience for various small roles.
For this film, which is based on the topic of music and the creation of a classical orchestra, the production team is looking for young classically trained musicians, boys and girls of all origins between 16 and 19 years old – but also more specifically young people between 11 and 13 years who know how to play the viola.