We are delighted that tickets for Tête à Tête: The Opera Festival 2018 are now on sale and the programme is as daring and "scream-worthy" as ever.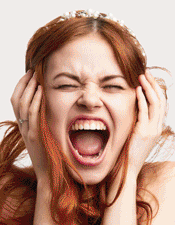 "The Modern Prometheus" theme extends into the festival with more of a Black Mirror edge, following Tête à Tête's collaboration with Royal College of Music earlier this year: WEAR is an immersive opera about time travel, high fashion, ecological disaster and love, taking place in The Crossing at King's Cross; NIBIRU!, a concept album about the apocalypse, social networking and conspiracy theories; Vicky & Albert is the story of an app, which convinces people that the user has a boyfriend…
In what promises to be both hilarious and thought-provoking, audiences are given an insight into the trials and tribulations of being two and three quarters, with a double bill of two operas: I Do Need Me explores the intensity of emotion that small children experience; I'm Not A Bit Like A Clown is a playful work that captures the joy and freewheeling energy of a toddler, whilst exploring and exploding our received ideas of gender, offering a delightful child's eye view of the world.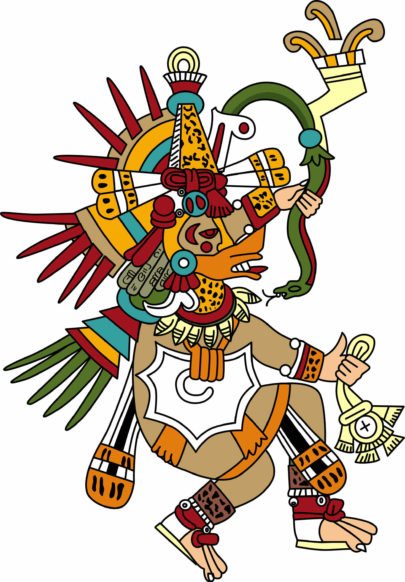 More opera, this time for children the story of a fossilised hippo from 250,000 years ago, involving an interactive workshop and opera, The Lost Box of Stories, presenting new music and storytelling with Mid Wales Music Trust.
Tête à Tête welcomes its first Artist-in-Residence, with Li-E Chen's Proposition for a Silent Opera at an Invisible Museum – I am a museum, a development of the 2017 work that encompasses an art exhibition in the foyer of The Place between 16th – 18th August, plus performances throughout the week.
Cubitt Sessions open the festival again this year, offering free servings of opera for the King's Cross area with BISHI, Errollyn Wallen, Juice Vocal Ensemble, plus Aubergine from Muziektheater Transparent, and Tête à Tête's very own operatic disaster, TOSCATASTROPHE!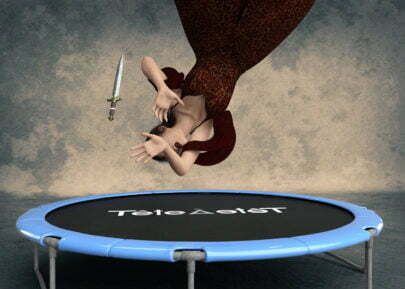 As always, taking a journey through the past with new opera eyes on, Mary's Hand is an immersive, biographical take on Mary "Bloody Mary" Tudor (featuring playing cards); Love Me To Death is based upon Ruth Ellis, the last woman hanged in Britain, plus a new collaboration with the Wellcome Collection for Dear Mary Stopes, a story told through letters, responding to her controversial sex manual 'Married Love'.
This year's festivals offers operatic treats, both reflective and pioneering, from both long-standing Tête à Tête alumni and new companies and artists. With a focus on Artist Development and support, with the "For Artists" hub on the website, the company continues to provide more opportunities for artists worldwide.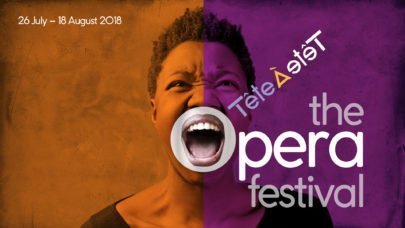 Tickets are now on sale! Where tickets are required we recommend booking early for the best price online at tete-a-tete.org.uk. Early Bird Online until 10th July £5.00 /  In Advance Online £7.50 / In Person, On Phone, On The Door at the venue £9.50. Lots of shows are free so just turn up and enjoy!