Last night in Fort Worth, Texas, six pianists were chosen to progress to the final round of the Fifteenth Van Cliburn International Piano Competition. They are as follows:
Kenneth Broberg, United States, 23
Rachel Cheung, Hong Kong, 25
Yury Favorin, Russia, 30
Daniel Hsu, United States, 19
Yekwon Sunwoo, South Korea, 28
Georgy Tchaidze, Russia, 29
Before announcing the winners, Leonard Slatkin (Jury Chair), gave a though-provoking speech, reminding us all that music has the power to transport us to a better place, and that the competitors all have the responsibility to advance the cause of great art.  Cliburn CEO Jacques Marquis, and Chairman Carla Kemp Thompson offered their thanks to all the competitors and the fantastic Cliburn team working so hard to make the competition such a great success for both Fort Worth, and classical music.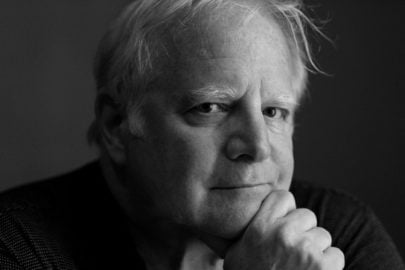 Image: Leonard Slatkin
The final round will begin on Wednesday at 7.30pm.  Each competitor performs twice: on June 7–8, each finalist will join the Brentano String Quartet for a piano quintet.   Then, on June 9–10, each will perform a concerto with the Fort Worth Symphony Orchestra conducted by Leonard Slatkin.  Excitingly for the audience, no two competitors will play the same piano concerto, with repertoire consisting of: Prokofiev Piano Concerto No. 2 and No. 3, Tchaikovsky Piano Concerto No. 1, Beethoven Piano Concerto No. 4, and Rachmaninoff Piano Concerto No. 3 and Rhapsody on a Theme of Paganini.
The winners of the Fifteenth Van Cliburn International Piano Competition will be announced in the Awards Ceremony, which begins  at 7.00pm on June 10. As always, the finals can be streamed live at cliburn2017.medici.tv.  Besides the performances, presenters Anderson and Roe give a fascinating insight into life backstage.  The finals will also be broadcast at a later date on Classic FM, who are the Cliburn's Official UK Broadcast Partner.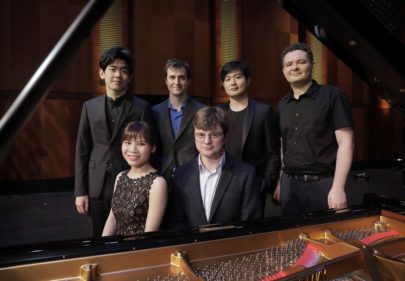 Image: The six finalists of the Cliburn
Kat and James are currently in Fort Worth for the finals, and will be tweeting from @WildKatPR. Follow us for updates.