Today (February 9th) the Danish National Symphony Orchestra made the exciting announcement of their new chief conductor.
From September 2012, Spanish maestro Rafael Frühbeck de Burgos is to be the Danish National Symphony Orchestra's Chief Conductor. His predecessor, Thomas Dausgaard has led the orchestra since 2004, seeing the ensemble perform at the BBC Proms in 2010 to outstanding critical acclaim. He will depart in June 2011, and Frühbeck de Burgos will join the orchestra in 2012 for an initial contract of 3 seasons.
During his career, Frühbeck de Burgos has served as music director of renowned orchestras worldwide including the Deutsche Oper Berlin, Rundfunkorchester Berlin, Bilbao Orchestra, Yomiuri Nippon Symphony Orchestra of Tokyo, and Vienna Symphony; as well as being principal guest conductor of orchestra in Europe, Japan and America. As a guest conductor, he has led the Berlin Philharmonic, the major London orchestras, Munich Philharmonic Orchestra, the Israel Philharmonic Orchestra and all of the main American orchestras. His vast recording catalogue includes discs for EMI, Decca and many others.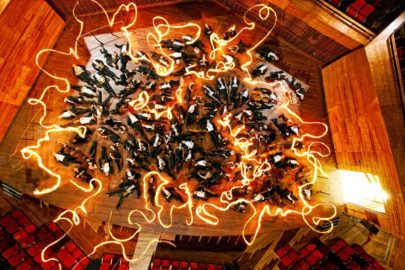 The Danish National Symphony Orchestra was founded as a radio orchestra in 1925 in connection with the launch of the Danish Broadcasting Corporation (DR), and consists today of 99 musicians. They give around 70 concerts per year and the weekly Thursday Concerts are a unique concert series that has taken place since 1932. Every week these concerts are broadcast live by Danish Radio and many of these on TV.
For press enquiries please contact WildKat PR on +44 20 7499 9334