The Last Conspiracy by composer Moritz Eggert premiered in Vienna
When conspiracy myths meet operetta, then only one person can be behind it: the composer Moritz Eggert! Eggert is many things – except boring. And he's up for a lot.
His latest composition "The Last Conspiracy" premiered on 25th March at the Volksoper Wien. The story deals in a parodistic way with the abysses of today's conspiracy myths.
It all begins with a fateful encounter between successful talk show host Friedrich Quant and a supposed flat-earther, through which Quant becomes more and more involved in the world of doubters of our reality. Every time the main protagonist believes he has revealed the truth, an unbelievable conspiracy opens up again. Around every corner lurk more explanations of the world, which seem even more bizarre, but at the same time even more real than previous ones. The plot of the myth operetta develops into a burlesque and shrill story in which subterranean reptilian creatures, aliens, artificial intelligences, simulated worlds and even pizzas made of human flesh play a role. And its the first operetta to feature an UFO landing.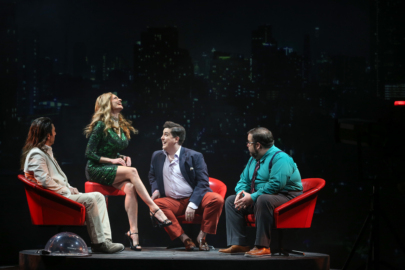 And the press was quite impressed:
"Eggert pulls the Volksoper Wien out of a deep sleep." – "And quite entertaining. A spectacular total work of art!" BR Klassik commented on the new myth operretta.
"For Eggert, not the earth, but music history is a disc on which he constantly has everything at hand: Tonal and oblique, film music and quotations, connected by interludes from offstage, rapidly escalates into swearing legerdemains of an ever higher order." Crescendo added.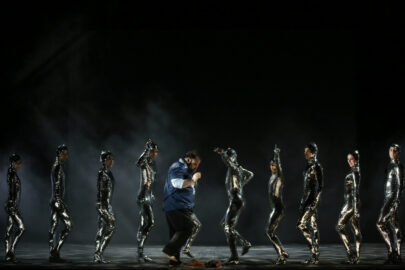 In another positive review, Die Deutsche Bühne wrote that Eggert has "put a score on the podium that combines great musical variety with a remarkable feeling for meter and timing." and they recommended that "The Last Conspiracy" should be seen and heard".
Moreover, Die Münchner Abendzeitung commented: "With appetite Eggert bites at film music strategies for the generation of tension, which he spices up a bit in a contemporary way, he neither suffers from tonality intolerance nor dissonance allergy."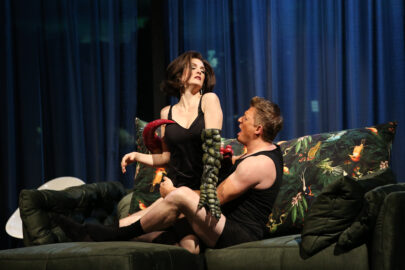 Those who know Eggert, know that this was not it for this year. There are more exciting projects on the menu for 2023. Its the truth – we promise!
Visit his website or follow him on YouTube and Instagram, to find out the truth…