Today, Accentus Music releases 'The Lost Paradise' – a documentary allowing a rare insight into the life of Estonian composer Arvo Pärt.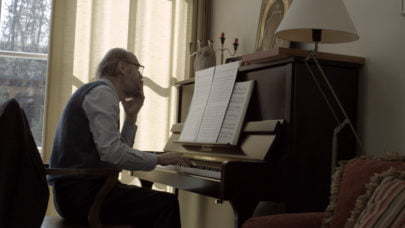 It is extraordinary that the most performed contemporary composer in the world has taken 80 years to agree to his first international documentary. Indeed, Pärt has often been described as a recluse, given that he rarely makes public appearances, is modest with regard to his music, and spends much of his time in his homeland, Estonia.
Yet, Accentus has successfully accompanied Pärt for an entire year, and this documentary sheds light not only on his collaboration with director Robert Wilson for 'Adam's Passion' – a unique opera production – but also explores Pärt's methodology, and how spiritual themes have inspired his compositions. Although Pärt declares: 'I am no prophet, no cardinal, not a monk, not even a vegetarian', he has been a member of the Russian Orthodox Church since 1980, and his stark religious beliefs actually forced him to leave Estonia in 1980, due to pressure from the Soviet power forces.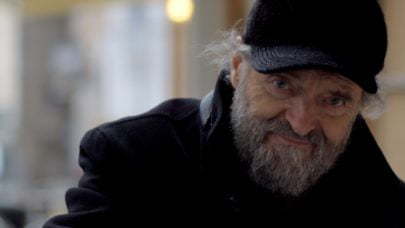 The documentary follows Pärt's journeys through Estonia, Germany, Italy and Japan, where Pärt was awarded the most prestigious award in the field of music in October 2014: the Praemium Imperiale. Accentus provides a fly on the wall's perspective of rehearsals for 'Adam's Passion', and also gives a unique insight into Pärt's personality, and his serene, peaceful life in the forests and at the sea in Tallinn. This same serenity is evident in much of his composition, as is Pärt's fascination with light and colour. He remarks: 'I could compare my music to white light, which contains all colours'.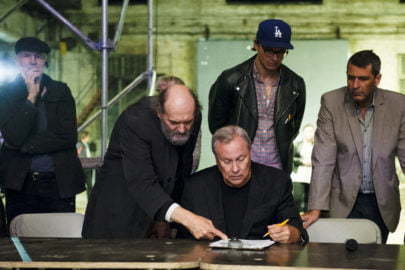 Another focus of the documentary is the juxtaposition of silence with the velocity and commotion of everyday life, and how this concept relates directly to Pärt's music. The documentary culminates in the premiere of 'Adam's Passion', which draws together themes, and – for the first time – sheds light on how Pärt's personality and life directly correlate to his music.
Buy the DVD online at Amazon and Presto Classical, view the documentary trailer below, and visit www.adamspassion.de. for more information about this unique insight into Pärt's life.
Photography: Kristjan-Jaak Nuudi