Today is the day JazzUK launches, revealing its new website, social media accounts with full upcoming programme for this year's #4Jazz Festival Coventry revealed tomorrow. WildKat PR is delighted to welcome the new face of the jazz organisation to our roster.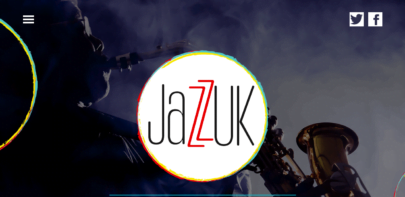 Formerly known as Jazz Services, this organisation has changed its name, but not its unwavering commitment to jazz as it launches new projects and services, as well as preparing for the #4Jazz Festival in Coventry. Continuing to support jazz musicians across the country, the festival will put on events across the city on the evening of 27th & full day of activities on 28th November 2015, many of which will be free.
From performances in large open spaces to secret pockets of the city, #4Jazz Festival Coventry puts jazz on the map across the city, and features a carnival procession by Imagineer Productions. With promenading bands in medieval lanes, a music marquee for grooving, African-Caribbean vibes in FarGo Village, gypsy swing in Draper's Bar and musical balloons for children, #4Jazz Festival Coventry has something in store for everyone.
JazzUK also introduces its learning and participation project, Dissolve JazzLab. Make sure you check out its showcase – led by Issie Barratt, founder of the National Youth Jazz Collective – which will take place at Belgrave Theatre on Saturday 28th November. By collaborating with Coventry Performing Arts Service, JazzLab aims to fuse new Asian and world music-inspired jazz, in order to dissolve barriers, and embrace cultural diversity and inclusivity through musical experimentation and improvisation. Download their new immersive app, which is an innovative educational tool with interactive videos, multitrack recordings and musical notations.
#4Jazz Festival continues to showcase some of the country's best jazz performers, including Courtney Pine with Zoe Rahman, Arun Ghosh's Sextet and Budapest Cafe Orchestra. In addition, the festival features Coventry's upcoming musicians, as well as local venues, arts organisations and businesses, giving the festival a community feel, and providing fantastic opportunities for upcoming artists.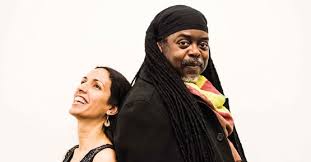 To keep up to date with the latest news, visit JazzUK's new website, Facebook, Twitter and Instagram, and be sure to check out this year's fantastic #4Jazz Festival Coventry programme.