The Tenth Festival de Pâques (Easter Festival of Aix-en-Provence)
31 March 2023
Some of the world's greatest conductors, soloists and orchestras are among nearly 1000 artists who from today will be descending on Aix-en-Provence in southern France. The tenth Festival de Pâques (the Easter Festival) kicks off tonight and will run through to 16 April, 2023.
As the Daily Telegraph noted last year, "In its nine years of existence the festival has won a place at the top table of European festivals…", thanks to the passion and determination of its Artistic Director, the internationally acclaimed violinist Renaud Capuçon, and executive director Dominique Bluzet. Together they have continued to succeed in making their festival thrive both as a 'destination' event and one that meaningfully engages with the local regional community.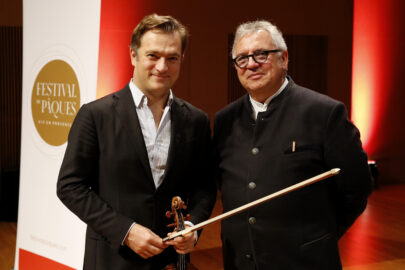 The Festival this year has attracted a stellar line-up comprising some of the world's most sought-after conductors including Lionel Bringuier, Semyon Bychkov, Iván Fischer, René Jacobs, Fabio Luisi, Klaus Mäkelä, Daniel Reuss and François-Xavier Roth.
Alongside them will be leading international soloists including Martha Argerich, Ian Bostridge, Renaud Capuçon, Barbara Hannigan, Alexandre Kantorow, Igor Levit and Yuja Wang, as well as rising stars, from Lucie Horsch to soloists of the Berlin Philharmonic's Karajan-Akademie.
Sharing their specialist brilliance will be many of Europe's leading orchestras: Budapest Festival Orchestra, B'Rock Orchestra, the Czech Philharmonic, Gürzenich Orchester Köln, Orchestra Mozart, Orchestre de Paris and Orchestra Sinfonica Nazionale della RAI.
For Capuçon and Bluzet, a significant component of their Festival has always been a focus on young artists working alongside established ones, mostly through their Generation@Aix strand. For this year's celebratory edition, they are bringing back most of the young men and women who have come through that and are now enjoying successful careers as soloists, including Syrian violinist Bilal Alnemr who, aged 16, wowed audiences alongside Capuçon at the first Festival.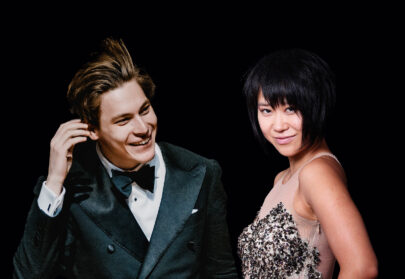 The festival will also pay homage to Richard Wagner with performances including a concert version of his first masterpiece The Flying Dutchman, featuring Wagnerian soprano Gun-Brit Barkmin. And singing features strongly elsewhere in the Festival. As well as soloists such as Barkmin, Bostridge and Hannigan, there will be performances from ensembles including Les Talens Lyriques, Ensemble Vocal de Lausanne and the Chamber Choir of Namur.
And for the first time, the Easter Festival will also extend its reach beyond Aix-en-Provence, with concerts being presented in other areas of southern France.
WildKat PR is proud to promote the Festival de Pâques in Germany, the UK and the US.