Today the Jury of the International Classical Music Awards (ICMA) announced the winners of 26 awards for the 2023 edition, including two releases from WildKat's roster.
Congratulations to the Leipzig label Accentus Music who have won the ICMA in the category Video: Performance & Documentaries for the music documentary Metanoia by conductor Simone Menezes and director Paul Smaczny. Also congratulations to conductor Jakub Hrůša with the Bamberg Symphony Orchestra who have won in the category Symphonic Music with the album "Rott: Symphony No. 1 – Mahler: Blumine – Bruckner: Symphonic Prelude".
In Metanoia, the protagonists explore not only original pieces of music, but also fundamental philosophical aspects of music and music reception. Conductor Simone Menezes -along with her Ensemble K, the choir Sequenza 9.3 and violinist Manon Galy- create with Metanoia a philosophical musical body that transcends the boundaries of thought. The selection of music ranges from Giacomo Puccini's only Mass composition to Heitor Villa-Lobos' Bachianas Brasileiras and Johann Sebastian Bach's Sarabande, to Arvo Pärt's In spe and Alexander Borodin's Polovetz Dances.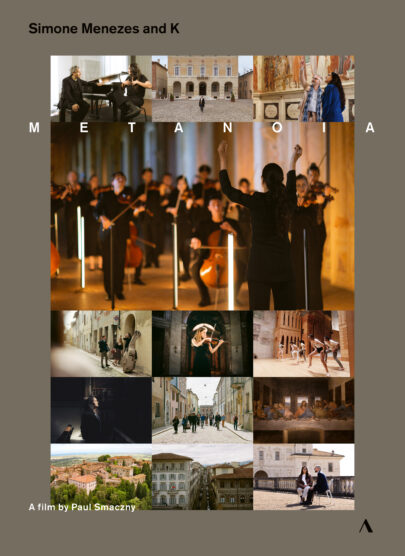 The ICMA's international and independent Jury states that the music documentary Metanoia sets new standards in terms of content and form. "By linking the subject with other disciplines, such as visual arts, sociology, architecture or dance and technology, they generate new ways of thinking around the topic."
Hans Rott wrote only one symphony before he died at the age of 25 in 1884. With him, his music also disappeared into oblivion, or so it seemed at first. With extraordinary passion, Jakub Hrůša rediscovered his work and inspired his Bamberg Symphony Orchestra to re-record the great Rott's E Major Symphony. The ICMA's jury agreed that "their interpretation is so convincing that one can say that no one else has worked as hard for Rott's music as the performers on this recording." Works by Bruckner and Mahler, who both admired Rott's work, complete this great CD.
The Award Ceremony will take place at the National Forum of Music in Wroclaw, Poland, on 21st April 2023.