Trinity Laban launches new Innovation Award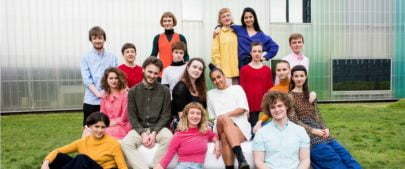 London Conservatoire Trinity Laban has launched a new award celebrating creative entrepreneurship, the Innovation Award. The Dragon's Den style competition sees students pitch artistic and business projects to an expert panel and win professional mentoring and seed funding. In March, shortlisted applicants had the chance to pitch to internationally renowned movement director Kate Flatt, creative producer and former associate director of Serious Martel Ollerenshaw, and Trinity Laban principal Anthony Browne in a bid to win one of six awards.
---
English National Opera announces new Harewood Artists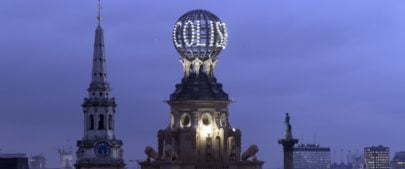 English National Opera (ENO) has announced that Claire Barnett-Jones and John Findon are to become ENO Harewood Artists. The programme, which offers full-time support for talented singers at the beginning of their careers, will provide Barnett-Jones and Findon with operatic training and opportunities to perform with ENO. Currently 24 of the 90 principal roles in ENO's 2019/20 season are filled by Harewood Artists, and seven by former participants of the scheme.
---
Mädchen will sich in Berliner Staats- und Domchor klagen
Ein neun Jahre altes Mädchen will sich in den bisher nur mit Jungen besetzten Staats- und Domchor zu Berlin einklagen. Das Kind sang nach Angaben des Verwaltungsgerichts vom Freitag zunächst im Kinderchor der Komischen Oper Berlin und später in der Domsingschule in Frankfurt am Main. Im November habe die Mutter dann um Aufnahme ihrer Tochter in den Staats- und Domchor gebeten. Über den Fall soll am kommenden Freitag verhandelt werden. Bei einem Vorsingen im März lehnte die Auswahlkommission das Mädchen unter anderem wegen ungenügender Motivation für einen Einstieg in den Domchor ab. Auch fehle es an einer Grundlage für eine Ausbildung. Zudem bestünden Zweifel an einer vertrauensvollen Zusammenarbeit mit den Erziehungsberechtigten, was Grundlage für die Ausbildung einer Kinderstimme sei.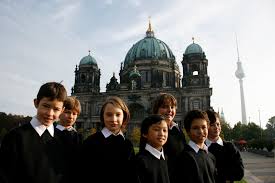 Girl wants to claim her due into Berlin State and Cathedral Choir
A nine-year-old girl wants to sue her way into the Staats- und Domchor zu Berlin, which until now has only been made up of boys. According to the Administrative Court on Friday, the child sang first in the children's choir of the Komische Oper Berlin and later in the Domsingschule in Frankfurt am Main. In November, the mother then asked for her daughter to be accepted into the State and Cathedral Choirs. The case will be heard next Friday. At an audition in March, the selection committee rejected the girl because of insufficient motivation to join the cathedral choir. There was also a lack of a basis for an education. In addition, there were doubts about a trustful cooperation with the guardians, which was the basis for the education of a child's voice.