University of Birmingham announces autumn 2019 concert season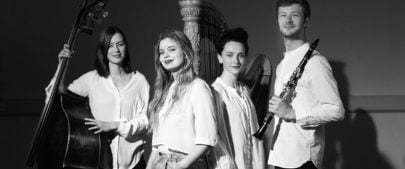 The University of Birmingham has announced its music and concert season for autumn 2019. Highlights include: Contemporary quartet The Hermes Experiment (pictured) perform brand new music in a free Barber Lunchtime Concert (4 October), including Misha Mullov-Abbado's jazz-infused take on an English folk song Vocal ensemble Tenebrae perform at the Barber Concert Hall (23 October) with a travel-themed programme including Footsteps by Owain Park and Joy Talbot's Path of Miracles…
---
ISM calls on government to cover additional costs for musicians in the event of a no-deal Brexit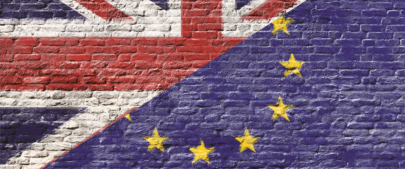 Yesterday the Incorporated Society of Musicians (ISM) called on the government to cover any additional costs that musicians will incur when travelling to the EU27/EEA for work in the event of a no-deal Brexit. The ISM has calculated that musicians who travel to the EU27 and carry an instrument will incur additional costs of up to £1,000 or more in a no-deal scenario. Musicians will be required to purchase carnets – temporary international customs documents allowing instruments and sound equipment to move temporarily outside the UK – which cost in the region of £500 – £700 depending on the value of goods. This will be a significant extra cost to musicians touring the EU27, many of whom are freelance and on low earnings.
---
Nach #MeToo-Vorwürfen Salzburg hält an Domingos Auftritten fest
Die Oper von San Francisco sagt einen Auftritt von Placido Domingo ab. Europäische Konzerthäuser sind noch zurückhaltender. Die Oper in Los Angeles, deren Generaldirektor Placido Domingo seit 2003 ist, veranlasste am Dienstag eine unabhängige Untersuchung der Vorwürfe von neun Frauen, über die gegenüber der Nachrichtenagentur Associated Press berichtet hatten, von dem Sänger unangemessen bedrängt worden zu sein. Die "beunruhigenden" Anschuldigungen gegen Domingo würden mit Hilfe externer Berater geprüft, teilte die Oper mit. "Wir sind entschlossen, unser Möglichstes zu tun, um eine professionelle Umgebung zu fördern, in der unsere Angestellten und Künstler sich wohl fühlen, gewertschätzt und respektiert", betonte ein Sprecher des Opernhauses.
After #MeToo allegations Salzburg holds on to Domingos performances
The San Francisco Opera cancels a performance by Placido Domingo. European concert halls are even more reserved. The Los Angeles Opera, of which Placido Domingo has been General Manager since 2003, on Tuesday launched an independent investigation into allegations made by nine women who had reported to the Associated Press caused the singer to be unduly harassed. The "disturbing" allegations against Domingo are being investigated with the help of external consultants, the opera said. "We are determined to do our utmost to promote a professional environment in which our employees and artists feel comfortable, valued and respected," a spokesman for the opera said.