This month marks US Black History Month and we are celebrating the artistic contributions from a number of Black artists, composers and musicians. To begin, we will reflect on two historical musicians who unlike, so many black artists at the time, managed to acquire the recognition they deserved for their talents. We will then share five modern Black artists who we wish to celebrate with you – and who have, broken traditional stereotypes in classical music; proving that diversity should be encouraged. Each week, the WildKat team will reflect on how one piece from that artist makes them feel and the significance of their music. We look forward to sharing our takes on the music and celebrating talent with you.
#3 William Grant Still (1895-1978)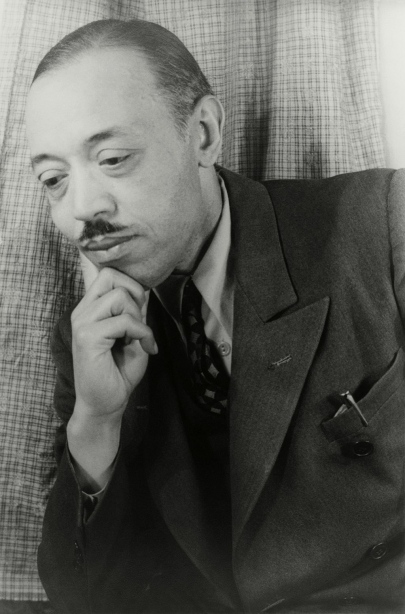 Still's career is a story of firsts: dubbed 'The Dean' of African-American composers, he was the first African American to conduct a major American symphony orchestra, the first to have an opera produced by a major opera company (the New York City Opera), the first to have a symphony (his First Symphony) performed by a leading orchestra, and the first to have an opera performed on national TV.
Much of his work highlighted the struggles of Black lives in America, with 'Afro-American' Symphony No. 1, Symphony No. 2, the symphonic tone poem Africa, and his ballet Sahdji all "depicting the African American experience" and "presenting the vision of an integrated American society."
---
Symphony No. 1 (Afro-American Symphony) III. Animato
Reflections from WildKat
What does this piece evoke for you?
'Dynamism, carefree, adventure'
'Joy, Spirit, Fun'
'Adventure!'
'Vitality, joy, city-scapes'
'Surprise – Dancing – Tension'
'Joyousness, vitality, energy'
Where does this piece transport you to? What do you picture yourself doing? 
'In a street of a large industrialised city at the beginning of the 20th century'
'Maybe the 60s, all dressed up, rushing to get to Carnegie Hall on a busy night just in time for curtain up'
'To a busy bustling square in the heart of a big city'
'Sounds like a lively American city with skyscrapers, cars buzzing around, a constant flow of life'
'I see myself on the busy streets of New York City on a fine evening. The theatres are packed and the traffic is rushing by. I'm having a Martini in a bar and I'm listening to this great piece of Music'
'It feels like a very American, New York piece on the bustling streets of the city, lots of people rushing around with lots of energy and lots to do'
How does this music fit with modern-day life?
'We tend to love music that transports us to a bygone era… that's the effect this piece has on me: I'm transported from the first note!'
'Americana, in my opinion, is underrated by European classical music culture. Still contributed to decades of quintessentially American classical music'
'The liveliness of it makes me think of opportunity, striving for success and a brilliant future, for productivity'
'I think there's a certain restlessness that I sense in this music. Pre-Covid I think this would've been a good score for city life'
'It's as exciting and as unsteady as our modern-day life, but it also shows the surprise that comes out of it'
'Right now, not so well as the pace of life has changed to covid, it gives hope for what we return to soon though I think'
What are you thoughts on the artist and his struggles with racism?
'I find his career admirable because he never gave up in the face of adversity while producing committed works without trying to conform to what was expected of him'
'Still was the first Black person to conduct a major US orchestra, back in 1936. Almost a century later, classical music and society as a whole is still naming "firsts" for Black figures'
'His story of firsts, despite his struggle, is so inspiring'
'It saddens me to learn that even attending performances of his own compositions was a problematic thing for him. Music and art should always surpass all boundaries, and I think his music did'
'I admire the artist and how he got over the struggle with Racism in the US in the 20th century'
'It is so sad to hear about the struggles of artists at a time when we are powerless to intervene ourselves. It is sad to think things are still unequal for artists today, but good to know the music industry as a whole is now taking things seriously and hopefully, this will make a difference in the decades to come; as for historical composers and artists, they are being given some new exposure they deserved many years later and will hopefully inspire the next generation'