This month marks US Black History Month and we are celebrating the artistic contributions from a number of Black artists, composers and musicians. To begin, we will reflect on two historical musicians who unlike, so many black artists at the time, managed to acquire the recognition they deserved for their talents. We will then share five modern Black artists who we wish to celebrate with you – and who have, broken traditional stereotypes in classical music; proving that diversity should be encouraged. Each week, the WildKat team will reflect on how one piece from that artist makes them feel and the significance of their music. We look forward to sharing our takes on the music and celebrating talent with you.
#2 Joseph Bologne, Chevalier de Saint-Georges (December 25, 1745 – June 12, 1799)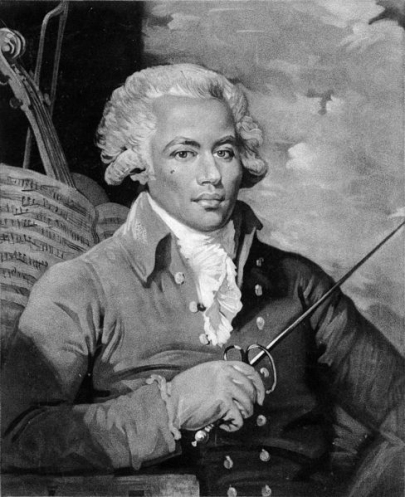 Joseph Boulogne, Chevalier de Saint-Georges, was an extraordinary composer, musician and polymath whose name has long been neglected in Western classical music tradition.
De Saint Georges was a contemporary of Mozart and Haydn, and he wrote countless symphonies, sonatas, concertos, opera and string quartets. He was a violin virtuoso and conducted one of Europe's greatest orchestras, Le Concert des Amateurs.
---
Symphony Op. 11 No. 1 in D major (Overture; 'L'amant anonyme') 1. Allegro
Reflections from WildKat
What does this piece evoke for you?
'The feeling of getting ready for my wedding day'
'Genius, Grandessa, Opulence'
'Elegance, Chivalry, Grandiosity'
'Vitality, joy'
'Cheerfulness, galvanising, noble'
'Spring, joy'
'Excitement, Spring, Adventure'
Where does this piece transport you to?
'To a beautiful castle, vines and flowers climbing its walls, and bees humming'
'Of course at the court of Marie Antoinette!'
'I feel like I'm in a beautiful French restaurant and I'm watching the waiters bring out all the decadent dishes for the other diners while I wait for my favourite dessert; profiteroles'
'Transports me to a beautiful big hall, watching a scene of dancing folks, with men and women giggling quietly'
'In a ballroom'
'A spring scene, a large meadow with flowers and the sun is shining'
'I see myself among a big crowd of people, celebrating the victory over the pandemic. Everyone's happy and joyful.'
How does this music fit with modern-day life?
'It could be in a modern period drama!'
'It is fierce and full of hope'
'What's old is new again. Saint-George is finally getting some of the respect he deserves (we never even talked about him in my years at conservatory!) I feel like this movement could be set to a "getting ready for the fancy ball" montage on Bridgerton.'
'I think it does feel of its time. But in modern-day, Corona times it's a welcome excuse to spark a little smile in ones quarantine'
'I can well imagine this music in a film at a time of great dramatic tension. Historical series are very popular now and the nobility of the music could find a place there.'
'It's timeless!'
'It's originated in a time of change, like ours. The sound reflects on this unsteady spirit of the time…'
Is there anything you find particularly interesting about Joseph Bologne, Chevalier de Saint-Georges, considering his many talents?
'That Mozart was jealous.'
'About him, I don't know, but about his story: That he is not nearly as known today as Mozart was. Although he composed masterpieces. This says a lot about our society and a reason for me, to speak about such artists today, even more, to "correct" the history of music'
'He was likely a polymath who could have had so many more intellectual layers, but we just don't know about them'
'I find it impressive that in those times he was able to become so renowned, despite all the boundaries men of his background had. Interesting bio and music worth to be (re-)discovered'
'I find his career path particularly incredible: we should make a film about his life!'
'Despite an incredible catalogue of music and a prestigious title and role, he is dubbed "the black Mozart", which is not only racist but also dismissive of his incredible status and work.'