This month marks US Black History Month and we are celebrating the artistic contributions from a number of Black artists, composers and musicians. To begin, we will reflect on two historical musicians who unlike, so many black artists at the time, managed to acquire the recognition they deserved for their talents. We will then share five modern Black artists who we wish to celebrate with you – and who have, broken traditional stereotypes in classical music; proving that diversity should be encouraged. Each week, the WildKat team will reflect on how one piece from that artist makes them feel and the significance of their music. We look forward to sharing our takes on the music and celebrating talent with you.
#1 Samuel Coleridge-Taylor (1875-1912)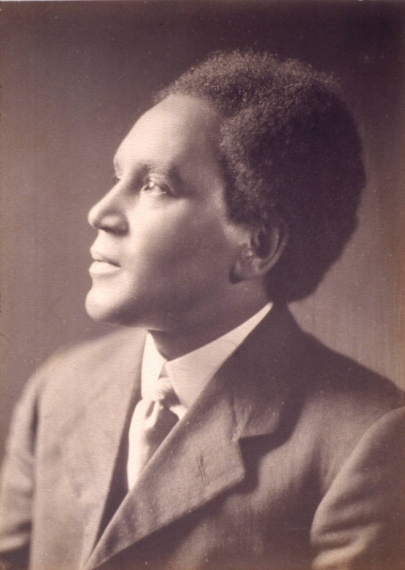 Samuel Coleridge-Taylor was a composer, born on 15 August 1875 at 15
Theobalds Road, Holborn, London. Throughout his childhood, people around him tried to support him with learning music although Coleridge-Taylor was 'very well aware of the difficulties he faced because of the colour of his skin.' It was not until 1890, when an interview was arranged for him at the Royal College of Music, that his musical career began to take off.
Read more from Mike Philips, guest curator at The British Library
---
'Deep River' Op.59 #10 – 1905
Reflections from WildKat
What feelings does this piece evoke for you (in three words)?
"Contemplative, hopeful, inspired"
"Sadness, melancholy, determination"
"Peace, Delight, Optimism"
"Romance, Nostalgia, Hope"
"Nostalgia, Hope, Awe"
Where does this piece transport you to? (Describe the scene)
'A sparkling river in the Deep South – a beautiful scene but beneath the surface tells a different story, similar to the beautiful notes of Samuel Coleridge Taylor's that have more sombre lyrics. We must remember the beginnings of this spiritual.'
'To a shimmering lakeside, at the break of day.'
'A river on the day that winter transfers into spring. The ice on the river is melting and the first flowers are coming through on the river bank. The sound of it rushing is accompanied by the piano and the birds start to join in as the sun rises up in the sky.'
'A Rainy street.'
'The first time I saw the Swiss Alps and felt astonished that something on earth could be so big and I'd never seen it because I was so small comparatively.'
What inspires you about this musician?
'He fought racial prejudice alongside writing beautiful compositions and arrangements that were heavily influenced by traditional African music'
'That he fought against racial prejudice'
'That he followed his dream and his call to be an artist no matter of the political situation. And that he didn't forget the repression he fought and became a political activist as well'
'His studies and career at a time where Black musicians were rare'
'Even at the turn of the century, he challenged the modern-day European classical music norms by injecting his African heritage into his writing, and thus helping to introduce Black culture to Europeans'
How does this music fit with modern-day life?
'Music has always shone a light on history, and spirituals especially are so culturally significant. Now that we are continuing to fight for the freedoms and equality of Black people, even in the twentieth century, it is important to remember these spirituals and their importance and place in history.'
'It is a deeply sad piece of music, which is rather fitting with the never-ending lockdown scenario'
'Samuel Coleridge Taylor's message is still very important today. Both, the political and the musical one. He stepped up against oppression and brought in musical elements from his origins.'
'Even if this particular piece looks like a mix of Romantic music and Debussy, I think it could touch people because it is full of nostalgia and strong feelings and could be something composed for a TV show or a movie.'
'Most Eurocentric music curricula do not even touch on Black composers, and so many of their works are an untapped resource of artistic genius. It is important to tell their stories musically just as it is through all artistic mediums.'