Vanessa Reed exits PRS Foundation
Vanessa Reed has been appointed president and chief executive of New Music USA, following 11 years at the helm of PRS Foundation.
During her time as chief executive of the UK's leading funder of new music, Reed tripled its resources for organisations, composers, songwriters and artists by introducing a suite of national and international programmes.
These include the Momentum Music Fund, created in partnership with Arts Council England (2013), New Music Biennial, which began as a programme of commissions for the UK's Cultural Olympiad (2012), and Women Make Music, which was set up in response to the gender gap in music.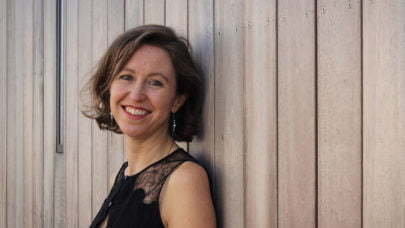 During Reed's tenure, PRS Foundation has awarded over £26m to more than 4,100 new music initiatives, with major partners including Spotify, BBC Music Introducing, BBC Radio 3, PPL, Paul Hamlyn Foundation, the European Commission's Creative Europe programme and the Arts Councils in Wales, Scotland, Northern Ireland and Ireland.
Across Europe and internationally, Reed is also known as the founder of Keychange, a gender balance campaign in music established in 2017 with six European and Canadian partners. She will continue to support the international Keychange programme in a voluntary role as honorary chair.
Reed will be based at New Music USA's offices in New York City. She replaces former chief executive Ed Harsh who has left the organisation after 17 years to work as a senior staff member of the Kurt Weill Foundation for Music and to take on an independent book project.
---
Jess Gillam puts music education pledge into practice
Saxophonist and BBC Radio 3 presenter Jess Gillam has kicked off a week of workshops, performances and Q&A sessions throughout the country, continuing her commitment to inspiring young people through her musical journey.
On Friday last week she launched her debut album, Rise, on Decca Classics at her family tearoom in Cumbria and throughout the week is travelling down the country, working with beneficiaries of Awards for Young Musicians (AYM) – a national music charity which supported Gillam from 2012-2016. The charity's annual awards programme offers up to £10,000 in grants for young musicians each year, plus other support. Gillam was named patron of the charity two years ago joining a list of top musicians including Evelyn Glennie, Julian Lloyd Webber and Sir Simon Rattle CBE.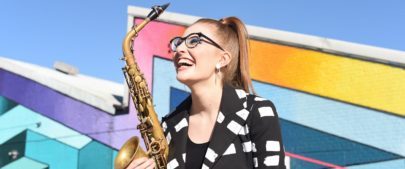 Earlier this year, Gillam wrote an open letter to The Guardian setting out her pledge to advocate for young people to continue to receive support in music education. On 2 May, Brighton's St. John the Baptist Primary School will welcome her to their morning assembly where she will perform before working individually with talented children aged 5-11 who receive support through AYM's Furthering Talent programme.
---
Spotify: Mehr als 100 Millionen zahlende Nutzer und trotzdem rote Zahlen
Der Musikstreaming-Dienst Spotify hat die Marke von 100 Millionen zahlenden Abo-Kunden geknackt. Allerdings weist das Unternehmen im ersten Quartal einen Verlust von 142 Millionen Euro aus. Wie schon in den Vorquartalen bleibt es bei roten Zahlen, obwohl der Umsatz in Vergleich zum Vorjahr um 33 Prozent auf 1,5 Milliarden Euro gestiegen ist. Das teilte Spotify am Montag mit. Im Vorjahresquartal hatte Spotify noch einen Verlust von 169 Millionen Euro bei etwa 75 Millionen Premium-Abonnenten eingefahren.
Spotify hatte zum Endes des ersten Geschäftsquartals, das bereits am 30. März endete, rund 100 Millionen Abo-Kunden. Zusammen mit den Nutzern der Gratis-Version von Spotify sind das monatlich etwa 217 Millionen aktive Nutzer. Im Jahresvergleich konnte Spotify die Anzahl seiner Premium-Kunden um 32 Prozent steigern. Allein in den vergangenen drei Monaten hatte das Unternehmen etwa vier Millionen zahlende Kunden hinzugewinnen können.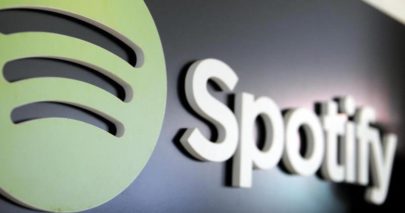 The music streaming service Spotify reached 100 million paying subscribers. However, the company reported a loss of 142 million euros in the first quarter. As in previous quarters, it remains in the red, even though sales increased by 33 percent to 1.5 billion euros compared to the previous year. This was announced by Spotify on Monday. In the same quarter last year Spotify had retracted a loss of 169 million euros at about 75 million premium subscribers.
Spotify had around 100 million subscribers at the end of the first fiscal quarter, which ended on March 30. Together with the users of the free version of Spotify, this is about 217 million active users per month. Spotify increased the number of premium customers by 32 percent year-on-year. In the past three months alone, the company had gained about four million paying customers.