Verbier Festival announces relief fund for academy and technical crew alumni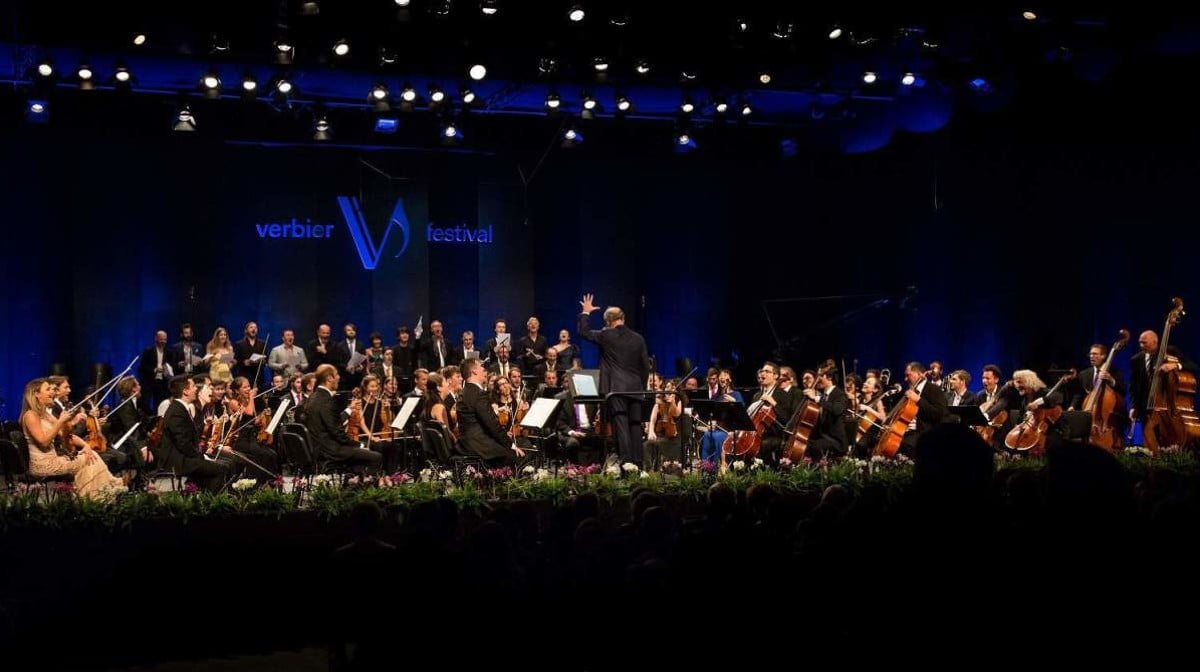 Verbier Festival in Switzerland has announced the creation of a new fund to provide emergency relief to Verbier Festival Academy alumni and production and technical crew facing lost income because of COVID-19.
The fund has been formed by a group of patrons, and spearheaded by festival director Martin Engstroem.
Assistance will range from CHF 1,000 to CHF 5,000 and will be granted without expectation of repayment. Funding amounts are determined by size of income lost.
Applications will be accepted at here.
Information about donating to the fund is available here.
---
Deutscher Pianistenpreis wird verlegt, Livekonzert am 17. April im Internet
Der Internationale Deutsche Pianistenpreis 2020 wurde auf den 13., 14. und 15. Dezember verlegt, teilt der Veranstalter mit. Am 17. April überträgt das International Piano Forum ein Livekonzert ohne Publikum aus dem Bechstein Zentrum Frankfurt. Der Gewinner des letztjährigen Ausgabe des Pianistenpreises, Jeungbeum Sohn, spielt von Frédéric Chopin das Scherzo Nr. 2, von Ludwig van Beethoven die Sonate Nr. 23 (Appassionata) und von Franz Liszt die Rhapsodie Espagnole.
JeungBeum Sohn ist nicht nur der Gewinner des 9. Internationalen Deutschen Pianistenpreises 2019 sondern auch der erste Koreaner, der 2017 den ARD-Musikwettbewerb in München gewonnen hat.
Das Konzert wird am Freitag, 17 April kostenfrei um 19.00 übertragen.
German Pianist Prize to be postponed, live concert on April 17th online
The International German Piano Prize 2020 has been rescheduled for 13, 14 and 15 December, the organisers announced. On April 17, the International Piano Forum will broadcast a live concert without audience from the Bechstein Center Frankfurt. The winner of last year's Pianist Prize, Jeungbeum Sohn, will play Frédéric Chopin's Scherzo No. 2, Ludwig van Beethoven's Sonata No. 23 (Appassionata) and Franz Liszt's Rhapsodie Espagnole.
JeungBeum Sohn is not only the winner of the 9th International German Pianist Prize 2019 but also the first Korean to win the ARD Music Competition in Munich in 2017.
The concert will be broadcast free of charge on Friday, April 17th at 19.00.
---
Annulation des Chorégies d'Orange et du Festival d'Aix-en-Provence
Il fallait s'y attendre, la direction des Chorégies d'Orange et celle du Festival d'Aix-en-Provence ont annoncé ce mercredi l'annulation de l'édition 2020 des 2 grands rendez-vous classiques de l'été en raison des restrictions mises en place pour lutter contre la pandémie de coronavirus.
Les Chorégies d'Orange 2020 devaient se dérouler du 19 juin au 1er août. «La décision d'annuler les Chorégies d'Orange s'inscrit dans la continuité des annulations de nombreuses manifestations culturelles, partout en France et en Europe. En tant que Président de la Région Provence-Alpes-Côte d'Azur, et Président de Régions de France, je réunirai très prochainement, en présence de Christian Estrosi, Président délégué de la Région, les responsables des principaux festivals du Sud. Nous évoquerons avec chacun d'eux leur situation particulière et nous confirmerons le maintien par la Région des subventions votées à toutes les structures culturelles ainsi que la mise en place d'un Fonds exceptionnel de 5 millions d'euros pour la Culture». C'est le message que Renaud Muselier, Président de la Région Provence-Alpes-Côte d'Azur et de la Société Publique Locale des Chorégies d'Orange, a rendu public mercredi 15 avril.

Cancellation of the Chorégies d'Orange and the Festival d'Aix-en-Provence
Not surprisingly, the management of the Chorégies d'Orange and the Festival d'Aix-en-Provence announced this Wednesday the cancellation of the 2020 edition of the 2 major classic summer events due to the restrictions put in place to fight against the coronavirus pandemic.
The Chorégies d'Orange 2020 were scheduled to take place from 19 June to 1 August. "The decision to cancel the Chorégies d'Orange is in line with the cancellation of numerous cultural events throughout France and Europe. As President of the Provence-Alpes-Côte d'Azur Region, and President of French Regions, I will very soon be bringing together, in the presence of Christian Estrosi, the Region's Deputy President, the heads of the main festivals in the South. We will discuss with each of them their particular situation and we will confirm that the Region will maintain the subsidies voted for all cultural structures and will set up an exceptional fund of 5 million euros for culture". This is the message that Renaud Muselier, President of the Provence-Alpes-Côte d'Azur Region and of the Société Publique Locale des Chorégies d'Orange, made public on Wednesday 15 April.