Classical Music Magazine
Welser-Möst's Vienna exit seemed inevitable after artistic disagreements
Simmering differences between Franz Welser-Möst and Dominique Meyer over the artistic direction of the Vienna State Opera led last week to what those who know the scene say was inevitable ‒ the resignation of Welser-Möst as musical director.
BBC Music Magazine
The choir will celebrate with a Radio 3 takeover and two special concerts
The Strad
Electric guitar overtakes violin on list of students' most popular musical instruments
A comprehensive study undertaken by the UK's ABRSM finds shifting trends from traditional to pop instruments
Pizzicato
FLAC, A New Composers Association For Luxembourg
Despite the fact that Luxembourg is a member of the International Society for Contemporary Music, it looks like there was a lack of organization on a national as well as international /European level.
Concerti
Interview Pierre-Laurent Aimard
Crescendo
Vertrag mit Kurt Weill Fest Intendant Prof. Kaufmann bis 2018 verlängert
Das Kurt Weill Fest Dessau blickt auf vier äußerst erfolgreiche Festivals unter der künstlerischen Leitung von Prof. Michael Kaufmann zurück.
The New York Times
Last Night of the London Proms: A Sonic Potpourri
Any critic interested in self-preservation needs to take a deep breath and think several times before venturing an opinion on the froth-filled, flag-waving, fancy-dress party that is Last Night of the London Proms.
Seattle Times
Benaroya donates $10M as symphony hears sound of giving
At its annual gala, the Seattle Symphony raises $600,000, plus Rebecca Benaroya donates $10 million. And for her cancer charity, Fab*U*Wish, E! Network star Giuliana Rancic doles out makeovers at Westfield Southcenter.
El Mundo
Jonas Kaufmann canta para ELMUNDO.es
El tenor alemán, considerado el mejor del mundo, estrena en exclusiva su disco 'You mean the world to me', con canciones de la Alemania cabaretera de los años 20 y 30
Twitter
Jessica Duchen ‏@jessicaduchen: Powerful column by @queenchristina_ about children's passion for music, when they have the chance to encounter it… bit.ly/1De0GWf
Gramophone ‏@GramophoneMag: Last chance to vote for #GramoAwards Recording of the Year! Vote now and we'll compare result to our critics' choice: http://bit.ly/1rCflat
Roundhouse ‏@RoundhouseLDN: #CalltoCreate is a global collective that believes it's time to give young creatives the spotlight – join us: http://rhou.se/1mahMyA
Warner Classics ‏@WarnerClassics: Next week the wonderful @CostelloTenor opens the @RosenblattOpera season @wigmore_hall http://www.rosenblattrecitalseries.co.uk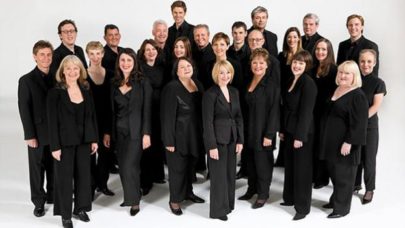 The BBC Singers, photo: BBC Music Magazine