Vienna State Opera 2018-19 Live Stream: Tomasz Konieczny Stars in 'Dantons Tod'
Gottfried von Einem's "Dantons Tod" will be live streamed from the Vienna State Opera on May 29, 2019 via the company's own streaming service.
The opera will feature Tomasz Konieczny, Benjamin Bruns, Jörg Schneider, Thomas Ebenstein, and Olga Bezsmertna. Michael Boder conducts. The stream kicks off at 7 p.m. local time and is slated to run until around 8:30 p.m.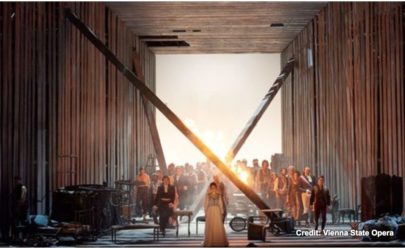 Per the official website, tickets start at 14 euros (approximately $16 USD) and can be purchased right off the Vienna State Opera's streaming website. There are options for monthly subscriptions to future performances on the service depending on users' preference to experience opera from the comfort of their homes.
Among the upcoming operas that are set for live stream are "Manon," "Otello," "Tosca," and "Aida."
---
ORA Singers continues Design series with The Music of Rome
ORA Singers will return to LSO St. Luke's, London on Saturday 1 June 2019 for the second concert in its new Design Series, The Music of Rome.
The series features a collaboration with a different designer for each of the nine concerts at LSO St. Luke's Jerwood Hall. For the second concert, ORA Singers present a programme inspired by Rome's catalogue of Renaissance composers who worked at the Sistine Chapel.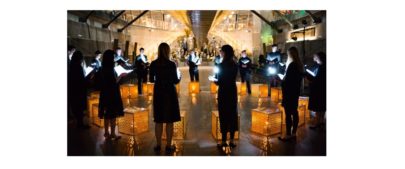 Book-ended by two choral classics, Allegri's Miserere and MacMillan's setting of the same text, the programme showcases Renaissance works alongside modern reflections and text settings, including the world premiere of two reflections on Palestrina: Edmund Finnis' Improperium expectavit cor meum, and Janet Wheeler's Terra Tremuit.
---
Viel Spaß und viel Ernsthaftigkeit
Die Tagung "Soundform" in Hamburg informierte über digitale Musiziermöglichkeiten für Menschen mit Beeinträchtigung. Veranstaltet wurde "Soundform" von EUCREA, Pionier der Vertretung der Interessen von Künstlerinnen und Künstlern mit Beeinträchtigungen im deutschsprachigen Raum und innovativ auf vielen Ebenen. Thema der Fachtagung "Soundform" war die Entwicklung vor allem digitaler, aber auch analoger Technologien, die es Menschen mit Beeinträchtigung ermöglichen, das Leben privat wie öffentlich als Musikerin, als Musiker zu gestalten.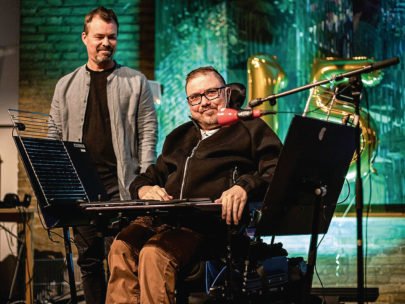 The "Soundform" conference in Hamburg informed about digital music possibilities for people with disabilities. "Soundform" was organised by EUCREA, a pioneering organisation representing the interests of artists with impairments in German-speaking countries and innovating on many levels. The theme of the symposium "Soundform" was the development of digital and analogue technologies that enable people with disabilities to shape their lives privately and publicly as musicians.