BBC Music Magazine
Vienna Philharmonic receives the Birgit Nilsson Prize
Leading orchestra enjoys accolade for its Historic Archive
Gramophone
BBC Music is launched by an 'impossible' orchestra
27 artists club together with the BBC Concert Orchestra to perform 'God Only Knows'
Classic FM
West Australia Opera cancels Carmen over fears it promotes smoking
The West Australia Opera's planned production of Bizet's Carmen has been cancelled over fears it would jeopardise a $400,000 partnership with a government health agency.
Classic FM charity single: Behind the Scenes at Air Studios
We have been behind the scenes at Air Studios this morning, capturing the stellar cast recording Classic FM's charity single 'Steadfast'. The song, composed by Howard Goodall, will be available to download from midnight tonight.
Limelight Magazine
NYC accords jazz musos same respect as classical counterparts
Jazz icons celebrate in City Hall council chamber at passage of historic resolution on rights.
Slipped Disc 
Gergiev's new protégé is 13 years old
Meet Alexander Malofeyev, winner of the 2014 Tchaikovsky Competition for Young Musicians.
Pizzicato
Berliner Konzerthaus planmäßig renoviert
Nach der dreimonatigen Schließung des Konzerthauses am Berliner Gendarmenmarkt wird der Saal am morgigen 10. Oktober wiedereröffnet.
Die Welt
Gesucht? Ein Chefdirigent für Berliner Philharmoniker
Bei dem Anforderungsprofil für Mister X könnte man ins Zweifeln geraten, denn die Philharmoniker sind hungrig auf saftig sinfonische Tortenstücke aus der Hand des Chefdirigenten. Eine Stellenanzeige.
Der Tagesspiegel
Riccardo Chailly verbeugt sich vor Claudio Abbado
neue musikzeitung
Söder drängt bei Sanierung von Nürnberger Oper zur Eile
In der Debatte um die dringend nötige Sanierung des Nürnberger Opernhauses und den geplanten neuen Konzertsaal hat Finanzminister Markus Söder (CSU) zur Eile gemahnt.
El País
Un estudio usa la teoría de la evolución para analizar cómo ha cambiado la forma del violín
The New York Times
Well Past the Rubble, Orchestra Rebuilds
Belgrade Philharmonic Is Touring To Help Fund a New Home
Le Monde
La Salle Pleyel figée par un bras de fer juridique
Si la case « menace » existait dans le jeu du Monopoly, on pourrait dire que la Salle Pleyel vient d'y tomber.
Twitter
Classic FM ‏@ClassicFM: #MakeSomeNoise helps the music therapy work of Thomas' Fund – here's more about them & how you can get involved: http://classfm.co/wKgT6b
MusicSalesClassical ‏@MSClassical: Heading to the @MTW_tweets premiere of The Trial by Philip Glass? @GlassNotesBlog View the score here http://bit.ly/1seV2OQ #ScoresOnDemand
BBC Music Magazine @MusicMagazine: One-handed pianist Nicholas McCarthy on why there need to be more role models for disabled musicians: http://bit.ly/1seV9tK
Guardian Classical @GdnClassical: Australian Chamber Orchestra / Tognetti review – persuasive experiments with Jonny Greenwood http://gu.com/p/429yz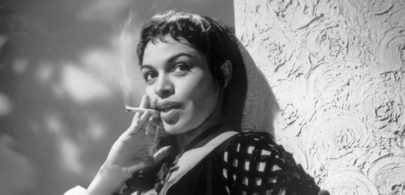 Photo: Classic FM