Rising star violinist Randall Goosby releases album celebrating black composers
Randall Goosby has released his debut album 'Roots', a celebration of the music of black composers, on Decca Classics. He also stars in this month's issue of BBC Music Magazine, talking to Brian Wise about the music he has chosen to feature in his debut album.
The rising star violinist has also released a music video of Xavier Dubois Foley's Shelter Island, performed alongside the composer himself – who is also a double bassist. The work was commissioned and written by Foley especially for Goosby's debut album. The pair met at the 2010 Sphinx Competition for young black and Latin musicians, which Goosby became the youngest winner ever – at just 13 years old.
---
Komponist Frederic Rzewski gestorben
Frederic Rzewski wurde am 13. April 1938 in Westfield in Massachusetts geboren. Er studierte an den Universitäten Harvard und Princeton, unter anderem bei Virgil Thomson, Roger Sessions, Walter Piston und Milton Babbitt. 1960 zog er nach Italien und studierte dort bei Luigi Dallapiccola. In Europa begann er auch eine Karriere als Pianist, unter anderem gründete er mit Alvin Curran und Richard Teitelbaum die Avantgarde-Gruppe Musica Elettronica Viva.
Rzewski war an mehreren Hochschulen als Dozent tätig, unter anderem an der Yale University, am California Institute of the Arts, der Hochschule der Künste Berlin, der Hochschule für Musik Karlsruhe und in Den Haag. Frederic Rzewski starb am 26. Juni 2021 im italienischen Montiano im Alter von 83 Jahren.
Composer Frederic Rzewski dies aged 83
Frederic Rzewski was born on 13 April 1938 in Westfield, Massachusetts. He studied at Harvard and Princeton Universities with Virgil Thomson, Roger Sessions, Walter Piston and Milton Babbitt, among others. In 1960 he moved to Italy and studied with Luigi Dallapiccola. In Europe he also started a career as a pianist, founding the avant-garde group Musica Elettronica Viva with Alvin Curran and Richard Teitelbaum, among others.
Rzewski taught at several universities, including Yale University, the California Institute of the Arts, the Hochschule der Künste Berlin, the Hochschule für Musik Karlsruhe and in The Hague. Frederic Rzewski died on 26 June 2021 in Montiano, Italy, at the age of 83.
---
Ordre des Arts et des Lettres : Ludovic Tézier promu au grade d'officier par Roselyne Bachelot
À peine le rideau de la dernière de Tosca de Giacomo Puccini tombé, Ludovic Tézier, qui interprétait le baron Scarpia, a dû abandonner ses collègues pour rejoindre Roselyne Bachelot dans les coulisses de l'Opéra Bastille. La ministre de la Culture y attendait le baryton pour lui remettre la médaille marquant sa promotion au grade d'officier de l'ordre des Arts et des Lettres (2e échelon de l'ordre, entre chevalier et commandeur).
Cette promotion honorifique récompense évidemment le talent sans cesse démontré du baryton marseillais de 53 ans, mais également son engagement tout au long de la pandémie pour soutenir ses consœurs et confrères musiciens et chanteurs, alerter les autorités et les sensibiliser sur la précarité de certains et la nécessité de préserver l'avenir de l'opéra.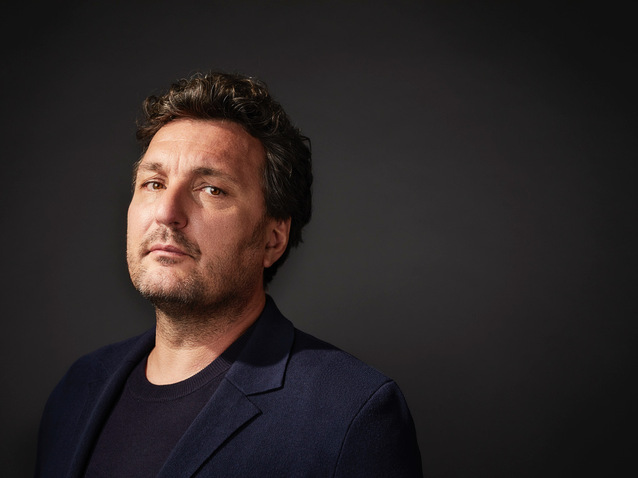 Ludovic Tézier promoted to Officer of Arts and Letters
As soon as the curtain fell on the last performance of Giacomo Puccini's Tosca, Ludovic Tézier, who was playing Baron Scarpia, had to leave his colleagues behind to join Roselyne Bachelot backstage at the Opéra Bastille. The Minister of Culture was waiting for the baritone to hand him the medal, marking his promotion to the rank of Officer of the Order of Arts and Letters (2nd level of the order, between knight and commander).
This honorary promotion rewards the 53-year-old baritone's constantly demonstrated talent, but also his commitment throughout the pandemic to support his fellow musicians and singers, to raise awareness of the precariousness of the situation and the need to preserve the future of opera.