VOCES8 Curate Spotify's 'The Classical Takeover' Playlist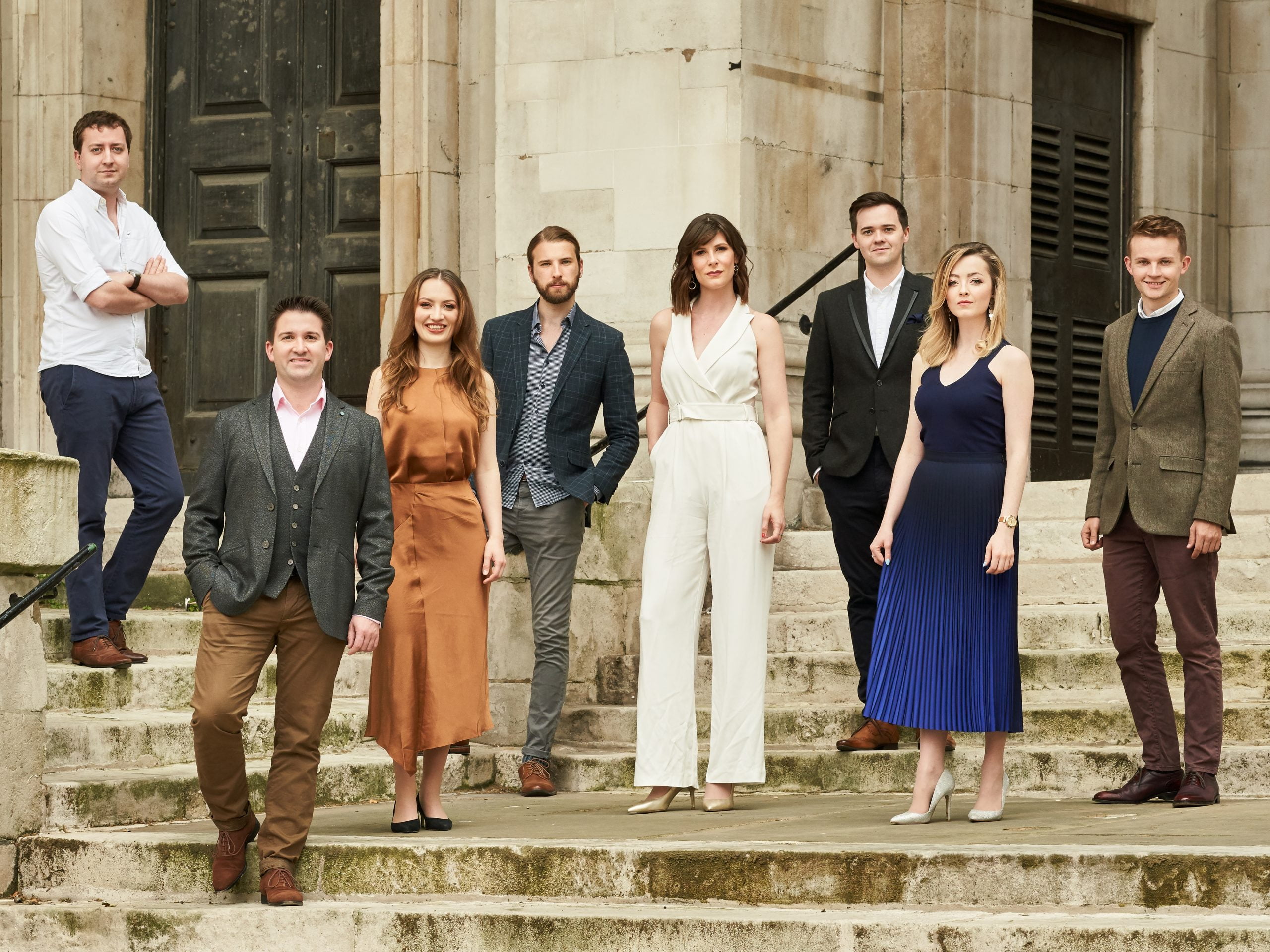 This week, VOCES8 have taken over Spotify's 'The Classical Takeover' playlist. Curating some of their favourite tracks, the playlist spans choral masterpieces by Byrd and Whitacre, to symphonic serenities by Beethoven and Rachmaninoff, as well as contemporary artists like Ólafur Arnalds. Their playlist also features performances by themselves, as well as their choral counterparts such as Tenebrae, The Sixteen and many more!
Listen Here:
If you STILL need to scratch that VOCES8 itch, make sure you tune in for The VOCES8 Foundation's 'Live From London' Festival!
'Live from London' is a new, paid-for online festival from the VOCES8 Foundation, featuring some of the world's finest vocal ensembles including VOCES8, I Fagiolini, Stile Antico, The Swingles, Chanticleer and more. Broadcasting every Saturday for ten weeks from the 1st August, 'Live from London' has been designed to raise money for artists, venues and promoters to cover their COVID-19 losses, to reunite the world's many singers, and audiences with much needed live concerts.
Broadcast in HD from the beautiful VOCES8 Centre (St Anne and St Agnes Church), in the heart of the City of London, viewers will be able to pay for exclusive access to season or individual concert tickets. Award-winning artists featured include VOCES8, I Fagiolini, Stile Antico, The Swingles, The Sixteen (from Kings Place), The Gesualdo Six, Apollo5, Chanticleer (from San Francisco) and a special guest appearance by The Academy of Ancient Music. The ensembles will be performing their favourite works, and pieces for which they've become renowned, singing repertoire from the Renaissance to contemporary A Cappella.
This has happened as we have been working with VOCES8 on their playlisting and profile. VOCES8 have now achieved over 50m streams world-wide across their releases, increasing their reach into new markets and cementing new recurring fans with 563,000 monthly listeners.
Do get in touch if you're interested in find out more about playlisting and improving your profiles on DSPs