We are pleased to welcome the talented pianist and composer Daniela Mastrandrea and her team at Believe Distribution Services to join our growing client roster, in promotion of her new album Lo Specchio across Germany, the UK and the US.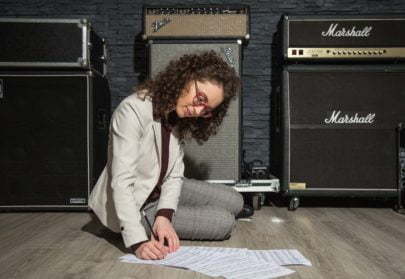 Daniela Mastrandrea is an Italian pianist, composer and arranger from the Puglia region. She began studying the piano at the age of seven and composed her first pieces when she was only nine years old. After graduating as a pianist from the Academy of Music Nino Rota in Monopoli under the tutelage of Gabriella Bassi,
Daniela studied composition and attended masterclasses in piano technique and jazz study. She won the first prize for her piece Luci e Ombre (published by Rotas) in 2015, third prize for her piece Ridi in 2012 and the jury prize for her piece Indesiderabile Tenerezza. In 2017, she won the first iteration of the Web Talent V.I.T.A. (Video Interactive Talent Awards) promoted by Believe Digital and Zimbalam Italy, winning a record deal.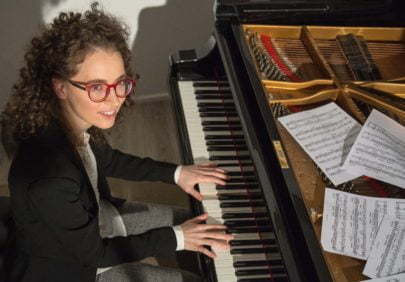 Daniela was involved in many recitals, theatrical shows and concert seasons with OBA, Youth Orchestra La Bottega dell'Armonia as pianist, composer and arranger. In 2011, she led the mu sical project Fluide Risonanze in the Auditorium Diocesano Vallisa in the city of Bari, as composer, arranger and player of her own pieces in quartet with Master Flavio Maddonni (violin), Antonio Barracchia (cello) and Elisa Benedetto (flute).
She now presents her album Lo Specchio (The Mirror) with Believe Distribution Services, which will be released across digital platforms on 18th May 2018 and will be available for pre-order from 11th May. Two singles precede the album release: Lo Specchio, released on 20th April, and A Testa Bassa which will be released on 11th May.
The album Lo Specchio is an introspective yet accessible album, which takes the listener on a journey of discovery and contemplation, with tracks featuring stunning sublime pianism. It describes the human habit to sometimes reflect oneself in and through others. Lo Specchio was inspired by Daniela's longing to look inside herself and dig as deep as possible: "We have a duty to welcome and nurture the talents and gifts that life has given us and we are responsible for that talent. It is a call, a vocation", she says.