With great pleasure we introduce to you the fabulous Inbal Segev, an internationally renowned Israeli-American cellist whose playing has been described as "richly inspired," and "very moving," by Gramophone.
As a soloist, Inbal has performed with the world's best orchestras and conductors, including the Pittsburgh Symphony Orchestra, Berlin Philharmonic, Helsinki Philharmonic Orchestra, Lorin Mazeel and Zubin Mehta. She brings interpretations that are both unreservedly natural and insightful to her vast repertoire.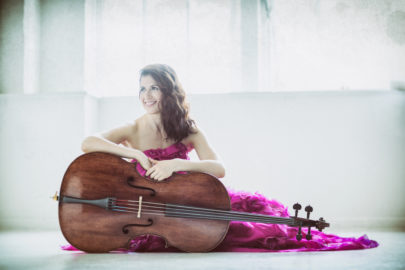 Dario Acosta
Inbal began playing the cello at the age of five and at sixteen was invited by Isaac Stern to travel to the U.S. to continue her studies. With degrees from Juilliard School and Yale University, she stayed in the States and now lives in New York City with her husband and three children.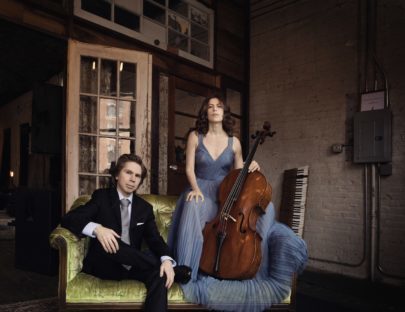 Lisa-Marie Mazzucco
Inbal has already released several recordings which were critically acclaimed, and we are thrilled to be working with her on her next album release with Finnish pianist Juho Pohjonen. The disc features romantic sonatas and fantasies, as well as poetically-inspired cello masterpieces
 by Chopin, Schumann and Grieg.
The album will be available from 20th July under the AVIE label and its release will be accompanied by a concert at Berlin's Piano Salon Christophori on 28th June 2018.
Inbal Segev's repertoire includes all of the standard concerti and solo works for cello, as well as new pieces and rarely performed gems. In 2017, she gave the world premiere of Dan Visconti's cello concerto, Tangle Eye, with the California Symphony led by Donato Cabrera. In April 2018, Inbal premiered a new piece by composer Timo Andres at The Metropolitan Museum in New York.
Inbal Segev is a founding member of The Amerigo Trio with former New York Philharmonic Concertmaster Glenn Dicterow and violist Karen Dreyfus, and has collaborated with internationally-renowned artists such as Emanuel Ax, Pamela Frank, Jeremy Denk, Anthony McGill, Jason Vieaux, Gilbert Kalish, Michael Tree, Anne Akiko Meyers, the American Chamber Players and the Vogler Quartet.
For her new album with Juho Pohjonen, finding a sympathetic playing partner was crucial given the essentially 'pianistic' inspiration of the programme. Juho was Inbal's natural choice. She said: "I first heard Juho in New York a couple of years ago and was then introduced to him by my long-time producer, Da-Hong Seetoo. I was looking for an equal partner rather than an accompanist, and Juho is not only
 a wonderful chamber musician but also a formidable soloist, so it was only natural that he played an important role in selecting the repertoire."