We are delighted to announce our continued collaboration with the exceptional and award-winning pianist, Dmitry Masleev.
Dmitry, the 2015 first prize winner of the International Tchaikovsky Competition, has performed all over the world in countries including Russia, Japan, USA, Italy, China and the UK. He has delighted audiences at the Berlin Konzerthaus, the Paris Philharmonie and Carnegie Hall in New York, and collaborated with leading conductors such as Valery Gergiev and Yevgeny Svetlanov. Dmitry has been joined onstage by orchestras such as the Orchestra of Radio France, Munich Symphony and Moscow Chamber Orchestra Musica Viva, captivating audiences who travel to see him from all around the world.
Among Dimitry's notable competition prizes and gold medal awards are the 7th International Adilia Alieva Piano Competition in Gaillard France (2010), the 21st Chopin Premio Piano Competition in Rome (2011) and the Antonio Napolitano Piano Competition in Salerno (2013).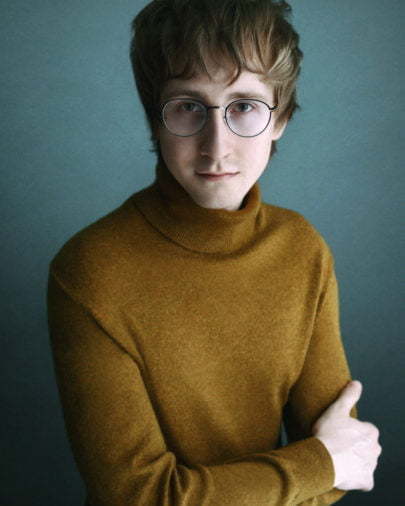 (c) Alikhan Photography
WildKat PR previously worked with Dmitry on the release of his self-titled piano album under the Russian label Melodiya in October 2017, which was recently honoured by the "Bestenliste" – Quarterly Critics' Choice of the deutsche Schallplattenkritik – German Record Critics Award in January 2018.
The album, which includes an extraordinary selection of Domenico Scarlatti's sonatas, alongside Prokofiev's Piano Sonata No. 2 in D minor and Shostakovich's Piano Concerto No. 2 in F major, deserves the highest recognition in its own right. His flawless playing exudes elegance; as Christoph Vratz states: "Masleev transports always the messages of warmth, provocation and barbed wit."
"The way he negotiates the twists, turns and subtle cornerings of the harmonic invention [in his Scarlatti sonatas] is totally disarming and without a trace of self-consciousness. This is not merely competition-winning pianism but highly accomplished and communicative musicianship." 
Gramophone Magazine
"[Masleev's] debut solo recording went straight onto our Recordings of the Year shortlist, thanks not only to the clarity and energy of Masleev's playing but also the intriguing parallels which he draws between two superficially very different sound-worlds." 
Presto Classical 
"Dmitry Masleev […] displays a steel-fingered monster technique. An Über Virtuoso." 
South Florida Classical Review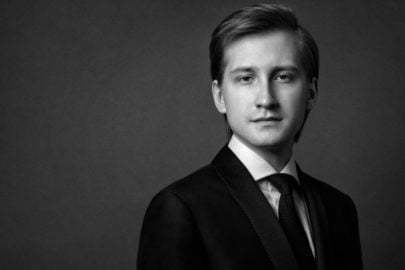 (c) Alikhan Photography Uomo Collezioni
Following this success, we are proud to continue working with Dmitry on his coming projects in 2018. Among the highlights will be his Artistic Residency at the Bodenseefestival in Germany in May (5th – 15th May 2018), featuring solo, chamber and orchestral performances, a two-piano recital with his teacher Mikhail Petukhov, and a concert with the SWR Symphonieorchester and the Borodin Quartet.
We are thrilled to be working with Dmitry on his upcoming collaborations with the Nice Philharmonic Orchestra and conductor Phillippe Auguin in April, the Ural Philharmonic Orchestra as part of a series of concerts in May and on his debut with the Vienna Orchestra at Konzerthaus Wien in October.
Here is his latest appearance on Arte's TV show Stars von Morgen.