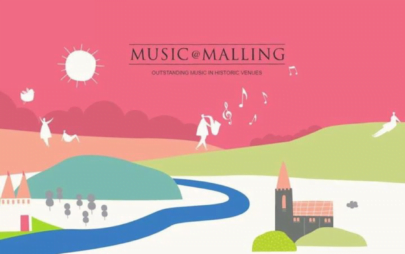 WildKat PR is delighted to welcome back Music@Malling for the fifth year. Music@Malling 2018 will take audiences on a journey through music and time: placing the music of contemporary composers alongside classical, jazz, vocal, world and film music in and around the stunning historic venues and landscapes of West Malling, Kent, from 16th – 29th September. Combining a hugely successful outreach programme with a firm commitment to new music, the eighth Music@Malling festival comprises 28 events across 14 days. A unique festival in Kent that has built audiences from scratch engaging people from the local area, region and beyond.
This year, outreach work includes 1,800 children from 20 primary schools composing theme tunes for the theme park rides in The Great Enormo, a 21st Century Young Person's Guide to the Orchestra, written by Michael Rosen and set to music by husband and wife team, Morgan Pochin, featuring Chamber Domaine.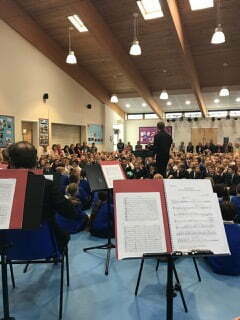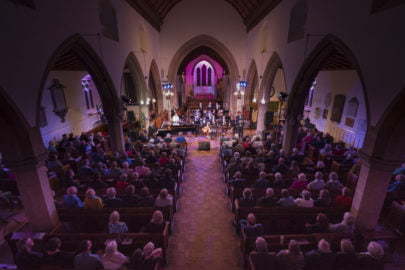 Concerts include an exciting array of artists; Tenebrae, Chamber Domaine, Tippett Quartet, leading young pianist Vanessa Benelli Mossel, organist Rupert Jeffcoat, outstanding Cellists Peter Gregson and Richard Harwood, Vocalist and Violinist Lizzie Ball, Violinist Thomas Bowes, guitarists Morgan Szymanksi and Craig Ogden, and James Pearson – Artistic Director of Ronnie Scott's.
Contemporary composers are celebrated alongside composer greats; from Master of Queen's Music Judith Weir, Owain Park, Debussy, Elgar, Tavener, Vaughn Williams, Parry, Bridge, to Bach alongside unsung composing talents such as Eugène Ysaÿe.
Notable periods of history are commemorated including The Armistice with Charles Dance, legendary actor narrating a programme with readings from Siegfried Sassoon and newly discovered correspondence from leading figures from the 20th century. Also ahead of its World Premiere at London's V & A in November and to mark the end of the prestigious Frida Kahlo "Making Her Self Up" exhibition, Lizzie Ball and Morgan Szymanksi, will be previewing a selection of works from Corrido – A Ballad for The Bravetaking musical and visual inspiration from the cultural landscape of Frida's time in the inspiring All Saint's Church, Tudeley with its famous Marc Chagall windows.
Thomas Kemp, Artistic Director, says: 'Music@Malling 2018 promises to be our biggest festival yet!  Including works by Debussy, Elgar, Vaughn Williams, Stanford, Parry, Bridge, Ysaÿe, Walton and Delius.  Judith Weir – Master the Queen's Music and a leading contemporary composer, is featured across five programmes and will be giving a talk about her music and how it connects with the past.  I am also delighted to have side-by-side events, a jamming session with James Pearson and Go Compose to inspire young musicians from across Kent. I started my violin lessons in the kitchen at West Malling Primary and I know that I would have been thrilled to have such an opportunity'.