We're very pleased to be working with composer Keith Burstein on a PR campaign ahead of the world premiere of his new work The Prometheus Revolution, performed as part of the Grimeborn Opera Festival 2018 (Arcola Theatre).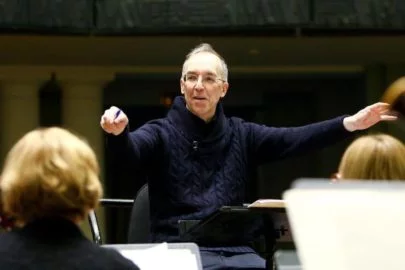 Keith Burstein was born in Brighton to a musical family; both his parents were classical violinists who played for Sadlers Wells Ballet, Royal Philharmonic Orchestra, BBC Ulster Orchestra, Orchestra of the Royal Opera House and the Hallé Orchestra.
Burstein held two scholarships at the Royal College of Music in London where he studied composition with Bernard Stevens and John Lambert. Post-graduation, he continued his composition studies with Jonathan Harvey. Between 1983 and 1991, Burstein led contemporary music ensemble the Grosvenor Group. He has since won the very active support of major mentors to him, Vladimir Ashkenazy and Arvo Pärt.
Described by The Telegraph as "an ardent new romantic post-modernist", Burstein composes uniquely tonal music, reflecting his optimism for the future of humanity. His controversial views on modern contemporary music have earned him notoriety amongst his contemporaries, having stated previously that "tonality is the universal alphabet of music".
Burstein's opera Manifest Destiny premiered in 2004 in London, garnering controversy for its handling of the topic of Middle Eastern suicide bombers renouncing violence.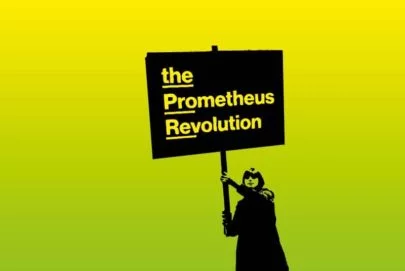 © Fulham Opera 2018
The Prometheus Revolution has been inspired in part by the 2012 Occupy movement's "99% vs the 1%" ideology, and with a focus on peace and disarmament, will commemorate the centenary year of the end of World War I.
Set in the near future, the opera opens with the UK in meltdown in the aftermath of the fascistic Prime Minister and his wife taking poison, soon replaced by another shadowy authority figure. When two trillion pounds go missing from the City of London, the army is poised to take control of the anticipated mayhem.
Presented by Fulham Opera, performances will be on the 7, 8 and 10 of August, and tickets can be purchased from the Grimeborn website. Keith has completed a commission for the London Chamber Orchestra which will be premiered in their 2019-2020 season.