We are thrilled to welcome André de Ridder as our new client!
André de Ridder is a highly regarded Berlin based conductor, curator and the founder of the ensemble 'stargaze'.
In a time where genre in music is becoming less and less rigid, André de Ridder embodies a new type of conductor, who not only operates at the highest level on classical, romantic and contemporary repertoire but also experimental pop and electronic music, and excels in combining these worlds.
His innovative way of understanding music has been embraced by major festivals and orchestras around the world, including BBC Proms, the Philharmonia Orchestra of London, the New York Phil and Concertgebouw or Holland Festival. From 2017 to 2018 André was artistic curator of the London Spitalfields Music Festival and since 2017 Andre has been artistic director of the festival Musica Nova Helsinki. He also has great relationships with an array of artists including the jazz musician Uri Caine, Bryce Dessner from "The National" and Jonny Greenwood (Radiohead).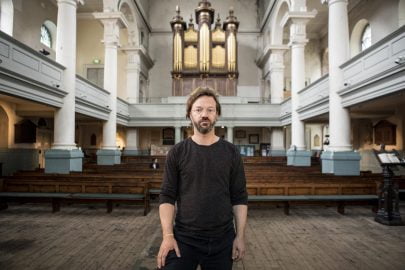 WildKat are excited to work with André, especially with his upcoming season which is fully packed with exciting performance dates all across the world.
As a curator, André launched last month with BBC Radio 3 presenter Elizabeth Alker, a new concert series called "Unclassified Live" at the Southbank Centre, London; linked to the BBC Radio 3 programme of the same name. The idea of this groundbreaking programme is to present an exciting new generation of composers and performers that defy 'classification', breaking free of the previous constraints of genre. Two more dates are to follow this season, in April and June 2020.
André will also next month make his debut with three North American orchestras: the Cincinnati Symphony, the Quebec Symphony and the North Carolina Symphony. The performance in Cincinnati takes place in the context of "CSO Proof", a concert series where artists and audiences share the same space on the stage of Cincinnati's Music Hall in shorter, casual performances. Each concert is a fresh collaboration with artists working across various disciplines, featuring elements of theatre, lighting and dance. We can't wait!
In 2020, stargaze presents at several major festivals in Europe '(not) Another Beethoven Cycle', a re-examination of all of Beethoven's symphonies, commissioning a host of artists from a diverse range of disciplines to 'respond' to each symphony.
We are very much looking forward to work on all these exciting projects. Stay tuned for more details on André's season!