WildKat freut sich auf die Zusammenarbeit mit dem einzigartigen Ensemble Resonanz und einem der gefragtesten amerikanischen Komponisten für zeitgenössische Musik, Bryce Dessner.
Am 11. Oktober 2019 erscheint bei resonanzraum records das erste gemeinsame Album "Tenebre". Dieses bahnbrechende Album enthält Bryces meist beachtete Kompositionen, vom Ensemble Resonanz in neuen Arrangements eingespielt.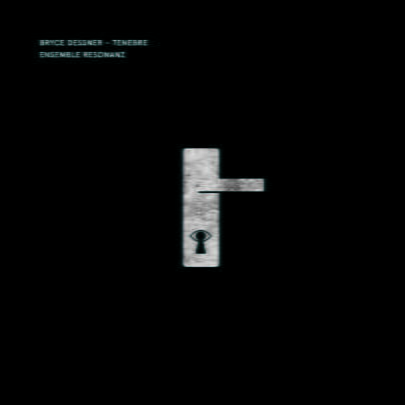 Seit seiner Gründung im Jahr 1994 begeistert das Ensemble Resonanz Publikum und Presse und zieht mit seinen wegweisenden Projekten beständig neue Fans an. Die Programmideen der Musiker setzen alte und neue Musik in lebendige Zusammenhänge, ihre Veranstaltungsreihe »urban string« verbindet Klassik und Klub auf einzigartige Weise miteinander. Im Laufe der Zeit hat sich das Ensemble als eines der weltweit führenden Kammerorchester etabliert, das für sein innovatives Programm und höchste künstlerische Qualität bekannt ist.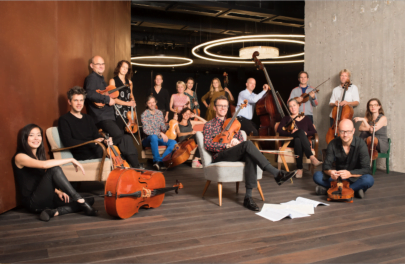 Als Komponist zeichnet Bryce vor allem seine große Neugier und Offenheit aus. Sein erster Zugang zur Musik ist seine klassische Musikausbildung, bald schon spielt er aber auch in (Rock-)Bands, weltbekannt ist er als Hauptgitarrist und Songschreiber von "The National". Wenn es um das Komponieren geht, sieht er sich selber als eine Art "musical scavenger": Er sammelt Klänge und Geräusche, die ihn ansprechen und experimentiert bis etwas entsteht, das neue Zusammenhänge und wortwörtlich Unerhörtes schafft.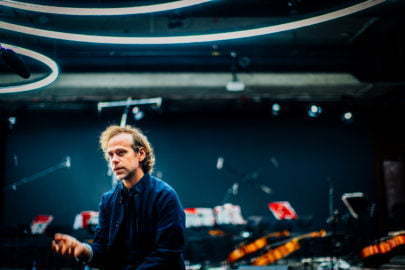 2017 treffen sich das Ensemble Resonanz und Bryce Dessner zum allerersten Mal im Rahmen einer Kurzresidenz des Komponisten in der Elbphilharmonie. Es ist ihr mutiger, gewagter experimenteller Ansatz und ihre großartige Orchestrierung, die den Multi-Instrumentalisten Bryce Dessner ansprechen: "Als ich das Ensemble Resonanz zum ersten Mal meine Musik spielen hörte, fühlte es sich richtig an, mit ihnen eine Aufnahme zu machen. Um ehrlich zu sein, die Energie und die Präzision des Ensembles war fast schockierend. Ihr Klang besticht durch eine Intensität und Heftigkeit, während er seine Tiefe behält."

Dieses neue Album spiegelt nun Bryce Dessner's einzigartige Reise zwischen amerikanischer und europäischer Avantgarde und Tradition: von den frühen Quartett-Kompositionen über Dessners allererstes Werk für Streichorchester "Lacrimae" bis hin zu seinem aktuellsten Werk, dem Streichtrio "Skrik".
Das Meisterwerk "Aheym" ist inspiriert von einer persönlichen Geschichte — die seiner Großmutter, die aus Russland flieht— und ist eine musikalische Evokation der Idee von Flucht und Durchreise. Dessner hat das Stück für Streichorchester umgeschrieben, was dazu führt, dass die Spiritualität und aggressive Intensität der Komposition noch stärker zur Geltung kommen. Das Streichquartett "Tenebre" wird vom Ensemble in ein bezauberndes Orchesterwerk verwandelt und mit einem Auftritt des amerikanischen Sängers Moses Sumney ergänzt. Das Streichtrio "Skrik" – von Steve Reich und der Carnegie Hall zum 80. Geburtstag des Komponisten in Auftrag gegeben – wird erstmalig aufgenommen. Last but not least, "Lachrimae", eine komplexe Kombination von Elementen aus "Aheym" und "Tenebre", stellt einen direkten Bezug zwischen Renaissance-Komponist John Dowland und Bartóks Stück "Divertimento" her.
---
WildKat is thrilled to announce that it has begun working with the unparalleled Ensemble Resonanz and one of the world's most distinguished composers, Bryce Dessner.
On October 11 2019, Ensemble Resonanz will release their first joint album, "Tenebre", with resonanzraum records. This trailblazing album includes Bryce's most lauded compositions entirely rearranged and recomposed specifically for the ensemble.
Since its inception in 1994, Ensemble Resonanz has been stunning audiences and attracting new fans with their re-defining projects. The ensemble's innovative programming put traditional and new music into living contexts; one such series of events, "urban string", crossed classical and club music in a unique way. Over the years, the ensemble has firmly established itself as one of the world's leading chamber orchestras, well known for their innovative programme and their high artistic quality.
As a composer, Bryce is well known for his great curiosity and openness. His first approach to music was through his classical music degree, before he became famous for playing in (rock) bands, such as being the guitarist and songwriter for "The National". When it comes to composing, he sees himself as a kind of "musical scavenger": he collects sounds and noises that appeal to him and experiments until something is created that establishes new connections and literally creates the unheard.
In 2017 the Ensemble Resonanz and Bryce Dessner met for the very first time during a short residence of the composer at Elbphilharmonie. Ensemble Resonanz's bold, daring and extreme experimental approach and grand orchestration appealed to the Multi-instrumentalist Bryce Dessner, who said: "When I first heard Ensemble Resonanz play my music, it felt right to record with them. To be honest, the energy and precision of the ensemble was almost shocking. Their sound captivates with intensity and intensity while retaining its depth."
From Dessner's early quartet compositions to Dessner's very first work "Lacrimae" for string orchestra, this new album is an insightful study into Bryce Dessner's unique journey combining classical music and European American avant-garde works for strings.
The masterpiece "Aheym" is inspired directly from Dessner's memory of his grandmother fleeing from Russia. Fraught with genuine emotion, the piece is a moving musical evocation of the themes of escape and transit. Dessner has rewritten the piece for string orchestra, the full sound produced making both the spiritual quality and the aggressive intensity of the composition even more apparent. Then, the ensemble transforms the string quartet "Tenebre" into an enchanting orchestral work, heightened by the rich vocal performance from the American singer Moses Sumney. The album also features the string trio "Skrik" – commissioned by Steve Reich and Carnegie Hall for the composer's 80th birthday – which has been recorded for the first time. Last but not least, "Lachrimae" establishes a direct relationship between Renaissance composer John Dowland and Bartók's piece "Divertimento", taking structural and dynamic elements from both "Aheym" and "Tenebre".