WildKat PR are delighted to welcome back the dynamic, Sacconi Quartet.
The quartet is recognised for its unanimous and compelling ensemble, consistently communicating with a fresh and imaginative approach. Performing with style and commitment, the Quartet is known throughout the world for its creativity and integrity of interpretation. Formed in 2001, its four founder members continue to demonstrate a shared passion for string quartet repertoire, infectiously reaching out to audiences with their energy and enthusiasm. They have enjoyed a highly successful international career, performing regularly throughout Europe, at London's major venues, in recordings and on radio broadcasts.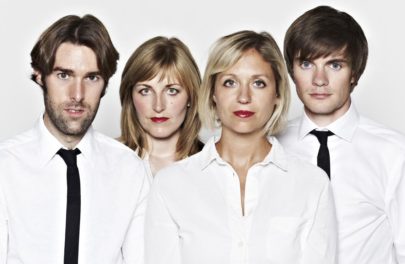 We are excited to work with the quartet on their ninth Sacconi Chamber Music Festival. This year it will take place from 20 – 22 May, returning to Folkestone, Kent. They will open the festival with an extended concert, joined by celebrated tenor Mark Padmore, for the World Premiere of Jonathan Dove's new song-cycle for tenor and string quartet. In Damascus, is set to the words of Syrian poet Ali Safar's A Black Cloud in a Leaden White Sky. The poem recounts the stories of everyday life in a war-torn city, which Dove brings to life with poignant melody and deep emotion.
The Sacconi Quartet and Mark Padmore will perform the London premiere of the work at their 15th birthday concert at Kings Place, London on 13 July 2016.
Keep up to date with news from the Sacconi Quartet through their website, Twitter, Facebook and, as always, through the WildKat PR blog.