Wigmore Hall's late-night concerts return this summer
Wigmore Lates return to Wigmore Hall this year with a diverse range of one-hour Friday performances.
The series opens on 3 May with a song recital by mezzo-soprano Anne Sofie von Otter and regular duo partner Bengt Forsberg on piano. The climax of the performance is Shostakovich's powerful setting of poems by poet Marina Tsvetaeva complemented by works by Britten, Grainger and Purcell.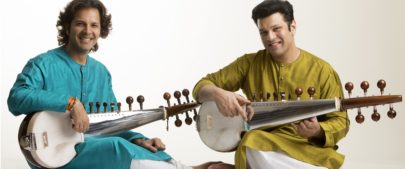 Sarod virtuosos Amaan Ali Bangash and Ayaan Ali Bangash (pictured) perform a range of works by their father and guru, sarod icon Amjad Ali Khan, joined by violinist Jennifer Pike for a performance of Bach's Partita No. 3 on 31 May, followed by violinist Viktoria Mullova who also pays homage to Bach playing a breadth of the composer's works for solo violin on 14 June.
Europe's first majority BME orchestra, Chineke! Orchestra, returns to the Wigmore Hall stage with a programme crowned by the London premiere of Errollyn Wallen's Nnenna, a septet written especially for the orchestra, on 21 June.
---
Ian Roberts named managing director of Hastings Piano Competition
Hastings International Piano Concerto Competition, one of the UK's most prestigious international music prizes, has announced the appointment of Ian Roberts as its new managing director.
Roberts (pictured), well known for over 20 years' experience in the music industry, has worked extensively in the UK and European live and recorded music sector including almost a decade at Warner Classics and Jazz. During his career, Roberts has supported the development of a range of music events, venues and artists including Nicola Benedetti, Michael Kamen, Jennifer Pike and Amy Dickson.
The launch of the competition's 2020 International Piano Festival will also be led by Roberts, supported by his recently appointed new general manager Hannah Deeble, a well-known musician and arts administrator who has previously managed the Hastings International Piano Concerto Competition and toured extensively with Tori Amos, Jools Holland and Beth Orton.
---
Klassik-Streaming: Outhere Music Group und IDAGIO vereinbaren Partnerschaft
IDAGIO, der führende Streaming-Service für klassische Musik, und die Outhere Music Group haben eine globale Lizenzvereinbarung über den Gesamtkatalog der Label-Gruppe unterzeichnet. Aufnahmen renommierter Labels wie u.a. Alpha, Phi, Aeon und Ricercar, die Teil der Outhere Music Group sind, können ab sofort von Klassik-Liebhabern weltweit auf IDAGIO gehört werden.
Die Partnerschaft umfasst zudem gemeinsame Aktivitäten wie die Kuratierung von Playlisten durch Künstlerinnen und Künstler von Outhere Music wie zum Beispiel Anna Vinnitskaya, sowie Initiativen für gemeinsame Video-Produktionen.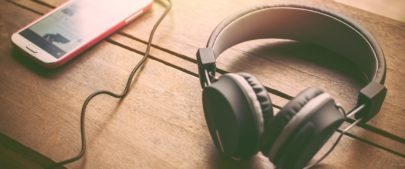 IDAGIO, the leading streaming service for classical music, is partnering with Outhere Music, making all of the recording group's back catalogue and new releases available to classical music fans globally.
The Outhere Music Group is one of the world's leading independent producers of classical and contemporary music and is home to renowned labels such as Alpha, Linn, Phi, Aeon and Ricercar. The agreement, which encompasses recordings from these labels, is the latest addition to the offering of IDAGIO's specialist service.
As an additional aspect of the partnership, IDAGIO will feature exclusive playlists curated by Outhere Music and its artists, and will work closely with the recording group on additional initiatives such as video productions to provide the most engaging classical listening experience possible for its subscribers.