WildKat PR is delighted to continue working with musician and artistic director Damian Marhulets and his project agency. After helping to arrange a number of concerts, WildKat will now also support Damian in promoting the agency's projects and upcoming events.
Damian began his career as an oboist at the prestigious Minsk College of Music. After moving to Germany in 2000, he began to focus on modern composition and electronic music. He carries his innovative approach to music into the Damian Marhulets Project Agency, founded in 2014, through which he has worked with many talented musicians and created cutting-edge projects.
The agency is currently working on projects with pianist Marina Baranova, whose latest programme 'Hypersuites' presents exquisite improvisations and variations on Baroque pieces. Marina is also involved in Damian's work 'Stellar', an electroacoustic composition which also features the extraordinary guitarist Frank Bungarten. A further highlight is the project 'DIV3RSIONS', in which Damian and Marina collaborate with renowned klezmer and jazz clarinettist David Krakauer.
We look forward to working with Damian in promoting these exciting projects. Stay up to date by visiting the WildKat blog and Damian's website, Facebook and Twitter.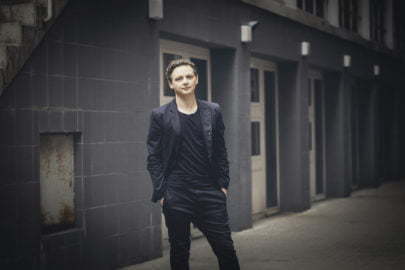 Photo credit: Irene Zandel