WildKat PR is delighted to introduce our newest client Hideko Udagawa. The renowned violinist has recently released a collection of unusual 18th century concertos with the Scottish Chamber Orchestra and Nicholas Kraemer. This disc is particularly exciting since it includes three previously unheard world premieres recordings, which Hideko discovered herself.
Hideko has also released two other CDs since last spring, both receiving high praise from international critics – a Khachaturian recital disc with Russian pianist Boris Berezovsky and a re-issue of the Brahms/Bruch violin concertos with Sir Charles Mackerras and the London Symphony Orchestra.
This year also marks the re-release of Hideko's recording of Glazunov's Violin Concerto with the London Philharmonic Orchestra, to celebrate the 150th anniversary of his birth.
Praised by critics for her passionate commitment, dazzling agility and refinement of taste, she has performed extensively across the globe in over thirty countries in Europe, North America and Asia-Pacific with some of the world's top orchestras and in international concert series.
We are very much looking forward to working with Hideko on her future releases and recitals. Keep checking the WildKat PR blog for updates and also Hideko's website.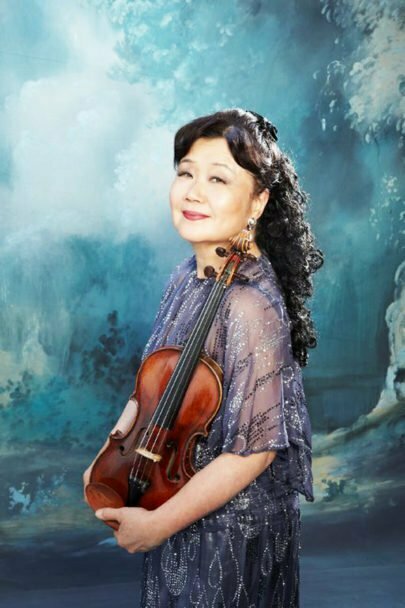 Photo credit: Sheila Rock