WildKatPR is excited to introduce our newest client, Constella Ballet & Opera in the run up to their performances of 'Clown of Clowns' as part of the Grimeborn Opera Festival this August.
This two-part operatic and balletic circus spectacular 'Clown of Clowns' takes the audience on a rollercoaster ride of emotions, following  Pierrot the clown's quest to gain a place amongst the other Sideshows acts – a story told through new choreography and Schoenberg's iconic score.
Sideshows features conductor and composer Leo Geyer's explosive jazz-inspired score. Broadcast on Radio 3, it was also described as, 'what modern opera should be, complex yet approachable, highly characterised and brilliantly realised' by Planet Hugill in 2014.
Dancers, singers and instrumentalists will come together on the stage, all in character – just an arm's reach from the audience, promoting an immersive and intimate experience for all involved as this show spirals out of control!
We are very much looking forward to working with Constella on this exciting and innovative project. Keep checking the WildKat PR blog for updates as well as the Constella website.
Performances will take place at 20.00 every night from 4th – 8th August at the Arcola Theatre and can now be purchased on the Arcola Theatre website.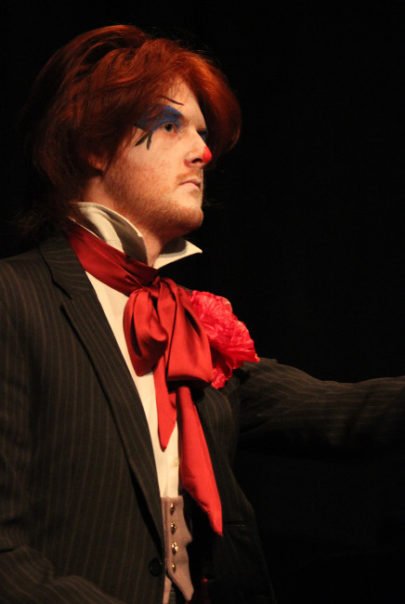 Photo credit: Constella website