We're delighted to welcome to our roster Damian Iorio, conductor, who we will be working with over the coming months.  Damian's reputation as a formidable conductor continues to grow thanks to highly-acclaimed performances with leading orchestras and opera companies around the world including London Philharmonic, Philharmonia, Royal Philharmonic, Glyndebourne Festival Opera, Opéra National de Paris, Detroit Symphony, BBC Symphony, San Francisco Symphony Orchestra, Netherlands Radio Philharmonic, St Petersburg Philharmonic, and Oper Bonn.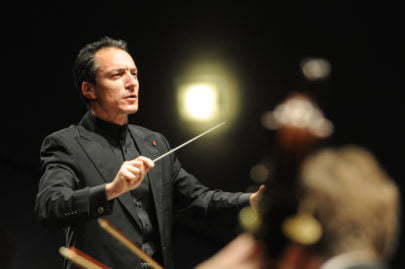 Damian has been Music Director of the Milton Keynes City Orchestra since 2014, and has led the orchestra to new heights, whilst successfully attracting an ever-growing audience for classical music in the region.  This season he welcomes a raft of star soloists, including Stephen Hough and Chloe Hanslip.
In June and July 2018, he will be making a much-anticipated return to the Opéra National de Paris, where he will conduct performances of Mussorgsky's "Boris Godunov".  His pedigree as a fine conductor of opera has been established after performances of Smetana's "The Bartered Bride" at Opéra National de Paris and Verdi's "Macbeth" at Glyndebourne. He conducted the Russian premiere of Nyman's "The Man Who Mistook His Wife for a Hat" in Moscow, which was subsequently nominated for Best Opera Production at the Golden Mask Festival.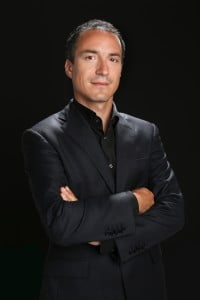 His recent recording of Ghedini and Casella on Naxos was highly acclaimed, with "fine live performances scrupulously conducted by Damian Iorio" (The Guardian), and was awarded the prestigious "Choc" by Le Monde de la Musique.  Iorio is a champion of new music, and has worked closely with Tan Dun, Huw Watkins, Silvia Colasanti and Michael Nyman.
Iorio studied in the UK and USA, and began his musical career as a violinist with the Danish National Radio Symphony Orchestra, before studying conducting in St Petersburg and embarking on a life on the podium.
You can keep up to date with Damian at his website, or on Facebook and Twitter.