WildKat PR is delighted to be working with 7K!, the new neo-classical Hub launched by the independent label !K7 Records.
7K! is a new platform and home for neo-classical projects which will be supported by the in-house expertise and spirit of legendary music company !K7 records. 7K! will comprise a record label and label services collective, as well as sync and artist management divisions.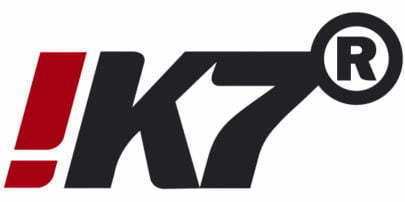 In the first quarter of 2017, the label will kick off its release schedule with the album 'Endless' by multi-instrumentalist and globally-renowned composer Luca D'Alberto. Last week, two concerts took place in Berlin at Silent Green, including one sell-out performance.
D'Alberto is a brilliant, mold-breaking musician who is already highly regarded on the classical scene, as both a multi-instrumentalist and composer. He is a favourite composer of directors such as Peter Greenaway, Wim Wenders and Fernando Arrabal. His upcoming album 'Endless' is the result of his decision to shake up his classical training into new charters, preferring instead to use his talents to create a more contemporary style of music that sees him exploring the pairing of electronics with acoustic instruments. 'Endless' was produced by Martyn Heyne (Tiny Ruins, The National) and Henrik Schwarz, and is preceded by the single 'Wait For Me', released in December.
Watch here the official video to "Wait For Me", a love Story told only by hands.
WildKat PR is very much looking forward to bringing D'Alberto and his music to the music world with a focus on the German press.
Carolin, Director of the Berlin office: "We are excited to be helping prestigious !K7 records on their new launch of the neo-classical label 7K! We have already successfully worked on projects with neo-classical composers such as Max Richter and Chad Lawson, reaching out to new audiences with their modern sound. We look forward to supporting !K7's growth in the German music industry through active press work and consultancy."
Keep up to date with 7K! on the !K7 website and Luca D'Alberto on his website and on the WildKat PR blog.