We are delighted to welcome Taner Akyol to the WildKat Family. Taner Akyol is a composer and virtuoso of the Bağlama, a Turkic stringed instrument also called Saz. WildKat is working with Taner to promote his concert on 29th September at the Berlin Philharmonie. This concert will not only present new written pieces for the Taner Akyol Trio, but will also see the great Pianist Fazil Say on stage with Taner Akyol for the very first time.
Although the tuning of his bağlama reaches across both the East and West, Taner is mainly recognised in the West for his works and collaboration in the jazz and classical worlds. His first opera Ali Baba und 40 Räuber was performed in 2012 at the Komische Oper Berlin 30 times and received tremendous reviews. He has also been commissioned and played by/at prominent festivals, such as "Istanbul in Berlin", Randspiele, Klangwerkstatt, the XJAZZ Festival Berlin and MärzMusik.
On 29th September, the Taner Akyol Trio will present pieces from their current album, as well as new works. Pianist Fazil Say and singer Serenad Bagcan will perform Turkish "Lieder" in the second part of the concert. At the very end, Taner Akyol will join Fazil Say for a surprise set. This news is not only tremendous for Turkey, but for all lovers of quality music without boundaries!
We are excited to support Taner and all the other musicians involved in this project and look forward to getting people engaged with this event. You will hear from us as soon as tickets are available!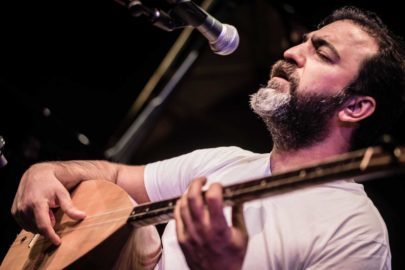 © Markus Braun
Follow Taner Akyol on his website and on facebook.
Merken
Merken
Merken
Merken
Merken