"We are delighted to be collaborating with the Hong Kong Arts Development Council to champion the talent and creativity of their artists through dynamic events in London. There is a spectrum of activities planned for the summer across a range of music forms and disciplines, which we look forward to sharing with the public through our creative services, including PR, marketing, social media & content creation." – Head of Creative Strategy & Marketing, Olivia Brown.

Established in 1995, the Hong Kong Arts Development Council (HKADC) is a statutory body set up by the Government to support the broad development of the arts in Hong Kong. The major roles of HKADC are to fund, promote and support the broad development of the arts including literary arts, performing arts, visual arts as well as film and media arts in Hong Kong. Aiming to foster a thriving arts environment and enhancing the quality of life of the public, HKADC is also committed to facilitating community-wide participation in the arts and arts education, encouraging arts criticism, raising the standard of arts administration and strengthening the work on policy research.
After several successful overseas exchanges in Seoul, Düsseldorf, Venice, and Adelaide, they now want to take a leap to develop new opportunities for Hong Kong's most preeminent artist, invest in the territory's soft power and continue sharing their homegrown talents with the world.
This July 2017, they will organise the "Hong Kong Music Series", an exceptional music festival to present an outstanding selection of Hong Kong music productions involving over 70 Hong Kong musical talents in London.
They will invite music industry professionals and welcome all audiences to discover the creativity, dynamism and vibrancy of Hong Kong's artists and talents through five different shows and concerts in several venues across London. Performances and events will range from traditional classical to contemporary music, and from Chinese music theatre to chamber opera and jazz.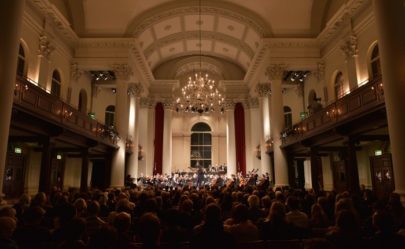 By providing opportunities for Hong Kong musicians and composers to showcase their talent on international stage, HKADC hopes that the world will gain higher interest and understanding to Hong Kong's vibrant music scene. "Hong Kong Music Series" also aims to create a new musical dialogue and forge new cultural exchanges between the two metropolises, Hong Kong and London.
The events will run from 7th to 28th July 2017, so stay tuned for more information about the line-up!
"Hong Kong Music Series" is funded by the Hong Kong Government and is one of the celebration programmes of the 20th Anniversary of the Establishment of the Hong Kong Special Administrative Region (HKSAR).
WildKat PR will create and develop a PR, social media and marketing campaign for Hong Kong Arts Development Council