WildKat PR gladly welcomes American pianist and composer Tristan Eckerson!
We are happy to be working together with Tristan on the promotion of his upcoming tour through Western Europe, which will take place from 16th September until 30th September. Tristan's journey to Europe this autumn draws interesting parallels with his personal and musical life. Ever since he left his childhood home in Ohio, he has lived in several cities in the U.S. as well as Europe – an exciting and restless journey full of experiences, which now feeds his endless inspiration! Tristan's accomplishments include an extensive variety of music projects including recording with members of the Ray Charles Orchestra, and performing at the Great American Music Hall in San Francisco. He has a degree in Music Production and Sound Design from the Academy of Art University in San Francisco, but his true love has always been performing on stage – first with a band and later as a soloist.
Tristan's second solo album Disarm is a reminiscence about his time in Spain so one can expect Andalusian and flamenco-esque influences, all the while maintaining Tristan's minimal approach. For this recording, Tristan played on a special piano that was prepared by David Klavins and commissioned by Nils Frahm. Check out 'Ether', the first excerpt of Disarm!
Disarm will be released by 1631 Records on 15th September – just in time for the Western European tour. The first concert will take Tristan to Vác in Hungary, which will be broadcast live from David Klavin's new piano factory. His following tour dates are:
Sept 16th – Klavins Piano Manufaktúra – Vác, Hungary
Sept 17th – Freilich Open Arts – Vienna, Austria
Sept 18th – La Loca – Prague, Czech Republic
Sept 19th – Noch Besser Leben – Leipzig, Germany
Sept 20th – Sofar Sounds – Berlin, Germany
Sept 23rd – Feinkost Lampe – Hannover, Germany
Sept 24th – Salon de Jazz – Cologne, Germany
Sept 26th – Home of Art – Amsterdam, Netherlands
Sept 27th – De Gekke Geit – The Hague, Netherlands
Sept 29th – Porto d'Artes – Porto, Portugal
Sept 30th – Fábrica Braço de Prata – Lisbon, Portugal
It is with great pleasure that we are supporting Tristan with his tour, and we look forward to accompanying him on this journey. Stay tuned for more information!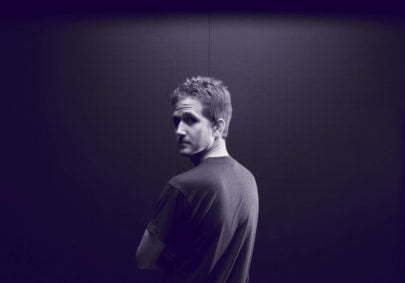 © Michael David Rose
Follow Tristan Eckerson on his webiste, on Soundcloud, facebook and twitter.
Merken
Merken
Merken
Merken
Merken
Merken
Merken
Merken
Merken
Merken
Merken
Merken
Merken
Merken
Merken
Merken
Merken
Merken
Merken
Merken
Merken
Merken
Merken
Merken
Merken
Merken
Merken
Merken
Merken
Merken