It's that time of year again and the BBC Proms are almost upon us. We want to know what/who you are excited about seeing, and give you our picks of this year's Proms Festival. Each WildKat has been limited to three Unmissable events… not an easy feat.
Kathleen:
Prom 5: Martha Argerich performs Beethoven's Triple Concerto with Orchestre Philharmonique de Radio France. Despite turning 70 in June, Argerich is still the grand dame of the piano and at the top of her game. She's having a really busy year which includes releasing a DVD on ACCENTUS Music of the world premiere of Rodion Shchedrin's Romantic Offering, a double concerto for Piano, 'Cello and Orchestra, which I am also really excited about [shameless plug – sorry]!
Prom 29: I saw Dudamel recently in LA, and he is such an amazing animator and conductor. His skill and talent is still so fresh despite having been in the spotlight now for a number of years. I've lived with the Simón Bolívar Youth Orchestra and Gustavo in South America, and just love their passion for music making.
Prom 46: Being a violinist myself I am a sucker for this kind of repertoire. I think the husband and wife team of Viktoria Mullova and Matthew Barley promises to be a sizzling late night Prom. Be sure to book tickets in the Gallery so you can lie down and just enjoy!
Victoria:
Well, I wanted to pick SBYO/Dudamel too, but Kat beat me to it. Mahler 2 is possibly my favourite work of ALL TIME, so I will definitely back her up on that selection.
Prom 28: I love a bit of Renaissance choral music (Kat says this makes me a geek), and Victoria is one of my favourites (not least because he has an excellent name). This late night Prom will be a great chance to hear the fantastic Tallis Scholars perform.
Prom 55: Here comes another plug for one of our artists…The WildKats are all very excited about working with Bass-Baritone Luca Pisaroni and he is performing at Glyndebourne Festival this year in the role of Argante in their new production of  Handel's Rinaldo. I'm looking forward to seeing the company bring this production to the BBC Proms with a talk beforehand from Handel expert Ruth Smith and writer, critic and Handel biographer Jonathan Keates.
Prom 67: Sarah Connolly. Do I need to say more…? OK, I don't, but I will. One of Britain's foremost mezzo sopranos will perform Beethoven's Missa Solemnis with the LSO and conductor Sir Colin Davis. Also make sure to check out the bass, Matthew Rose. I caught him at the Proms two years ago singing Handel's Messiah, and he was INCREDIBLE.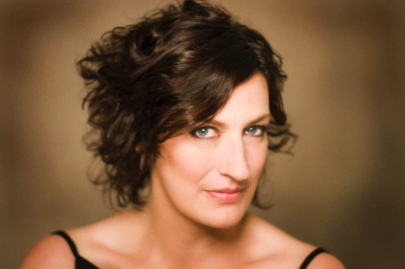 Credit: Peter Warren
Vicky:
Prom 9: I really struggled to pick just three of the BBC Proms I am looking forward to this year, but this one definitely makes the cut!  With a programme of works by Sibelius, Bartok and Janacek performed by the Hallé Orchestra under Mark Elder, this promises to be an amazing concert.  Pianist András Schiff joins the orchestra in performance of Bartok's Piano Concerto No. 3.
Prom 18: In this Prom the amazing flautist Emmanuel Pahud performs two flute concerto world premieres by Elliott Carter and  Marc-André Dalbavie – a performance not to be missed!  BBC National Orchestra of Wales performs a programme of Beethoven alongside these world premieres, under the baton of Thierry Fischer.
Prom 22: I'm a bit of a Rachmaninov fan so I was pretty excited when I saw this Prom!  Gianandrea Noseda leads the BBC Philharmonic Orchestra in an all-Rachmaninov programme, with his famous Vocalise and his grand choral work The Bells.  This is a musical feast of Russian choral music and song – I can't wait!