WildKat PR expands to the US
International PR agency WildKat PR has today announced the opening of its new offices in New York and Los Angeles.
The expansion follows the opening of the agency's first international outposts in Berlin and Paris, and is backed by a major investment from Edition Capital, a firm which predominantly supports companies in the leisure sector. 'I am overjoyed that WildKat PR will be working in the American performing arts market, one of the world's most vibrant and diverse cultural sectors,' WildKat founder Kathleen Alder comments.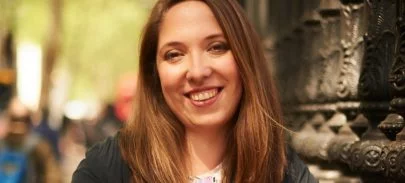 Liza Prijatel Thors and Tim McKeough have been appointed to lead WildKat PR's operations in Los Angeles and New York respectively, with Prijatel Thors taking up her post immediately and McKeough starting his role this autumn. Prijatel Thors joins WildKat from Rebecca Davis Public Relations, having previously worked at the Pittsburg Symphony Orchestra, Susan Blond Inc and Universal Music Group. McKeough is currently press director at the Metropolitan Opera and has previously worked at the Southbank Centre and the Sydney Theatre Company.
---
Neues Barockfestival in Bayreuth geplant – Konkurrenz für Richard Wagner?
Benedikt Stegmayer ist Kulturreferent von Bayreuth und will neben den Wagner-Festspielen ein weiteres Klassik-Festival in seiner Stadt organisieren. Er plant Barockfestspiele auf internationalem und erstklassigem Niveau.Ein durch ein niveauvolles Barockfestival angezogenes zusätzliches intern28thationales Publikum würde den Kulturtourismus und die Stadtentwicklung allgemein fördern, sagte Stegmayer dem Bayerischen Rundfunk am 27. August in einem Interview. Zudem besitze die Stadt Bayreuth mit dem erst im vergangenen Jahr wiedereröffneten Markgräflichen Opernhaus einen idealen Austragungsort für ein solches Festival. Laut der UNESCO ist das Markgräfliche Opernhaus das bedeutendste barocke Opernhaus Europas; es wurde von 1744 bis 1750 nach den Plänen der Markgräfin Wilhelmine errichtet.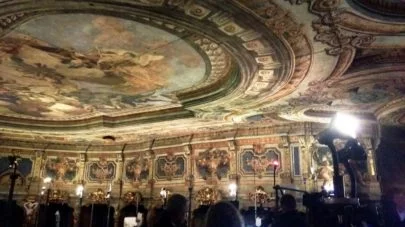 New Baroque Festival planned in Bayreuth – Competition for Richard Wagner?
Benedikt Stegmayer is Bayreuth's cultural advisor and plans to organise another classical music festival in his city in addition to the Wagner Festival. He is planning baroque festivals on an international and first-class level.An additional international audience attracted by a sophisticated Baroque festival would promote cultural tourism and urban development in general.
---
Nouveau directeur du Grand Théâtre de Genève, Aviel Cahn ouvre grand les portes de son institution à d'autres formes d'art
Directeur de lʹopéra des Flandres depuis 2008, Aviel Cahn succède à Tobias Richter à la tête du Grand Théâtre de Genève. La saison sʹouvre le 11 septembre 2019 avec "Einstein on the Beach" de Philip Glass et Robert Wilson, mis en scène par Daniele Finzi Pasca, l'homme de la Fête des Vignerons. Un choix résolument audacieux puisque cette oeuvre, d'une durée de 4 heures, ne possède aucune narration ni intrigue. Un choix mûrement réfléchi et surtout très en phase avec la ville qui l'accueille.
"Genève, la ville du CERN, est le meilleur lieu pour repenser cette oeuvre, qui n'a jamais été présentée en Suisse", soutient Aviel Cahn. "Et le projet est quasiment national, puisque les musiciens ont été recrutés au sein de la HEM de Genève, que le chef Titus Engel est Zurichois et que Daniele Finzi Pasca est Tessinois".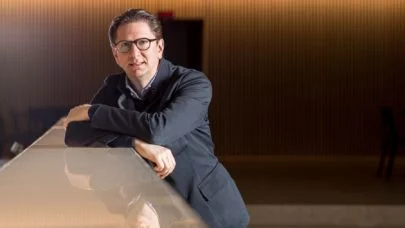 New director of the Grand Théâtre de Genève, Aviel Cahn opens the doors of his institution to other forms of art.
Director of lʹopéra des Flandres since 2008, Aviel Cahn succeeds Tobias Richter as head of the Grand Théâtre de Genève. The sʹouvre season on September 11, 2019 with "Einstein on the Beach" by Philip Glass and Robert Wilson, directed by Daniele Finzi Pasca, the man of the Fête des Vignerons. A resolutely bold choice since this work, which lasts 4 hours, has no narrative or plot. A carefully considered choice and above all very much in tune with the city that hosts it.
"Geneva, the city of CERN, is the best place to rethink this work, which has never been presented in Switzerland," says Aviel Cahn, "and the project is almost national, since the musicians have been recruited from the HEM in Geneva, Titus Engel is from Zurich and Daniele Finzi Pasca from Ticino.