WildKat welcomes back Catherine Gordeladze
After WildKat`s successful collaboration with pianist Catherine Gordeladze in 2017 for her album 'Dance Fantasies', we are delighted be working again with her on the release of her absorbing new album 'Caprice Brillant'.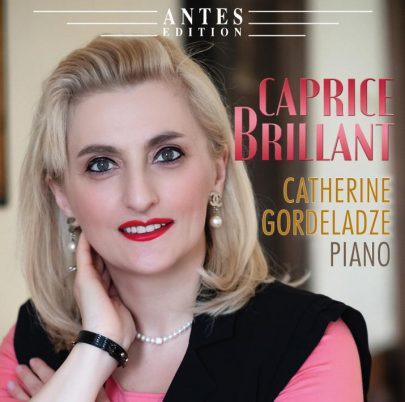 © Mischa Blank
Born in Georgia and based in Germany, Catherine Gordeladze has gained renown by virtue of her "sparkling tone" and "an original, profound musicality" (Frankfurter Allgemeine Zeitung), thus establishing herself as one of the most remarkable musicians of the younger generation.
With her brilliant musicianship she regularly makes guest appearances with ensembles including the Georgian State Orchestra, the Europa Philharmonie and the Dortmund Philharmonic amongst others.
2019 she was awarded as 'outstanding personality with a migrant background' within the international arts scene by the city of Frankfurt and moreover has won the medal of the French Legion of Honour in acknowledgement of her superb service to music across Europe.

As an advocate for youth music engagement, Catherine is involved in the project 'Rhapsody in School' which educates young people on classical music and sparks their enthusiasm in the art form.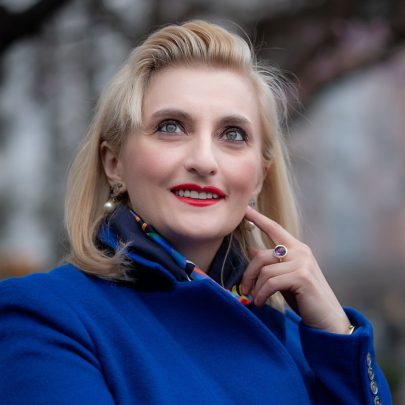 © Mischa Blank
With her new shimmering and deeply considered album Catherine unearths a treasure-trove compilation of caprices, both well-known and unfamiliar, by Bach, Beethoven, Mendelssohn, Jaëll, Liszt, Moszkowski, Clementi, Kapustin and Godowsky. She states, 'I'm not interested in recording the pieces everyone else has recorded over 100 times'.
She will also present the 'Caprice Brillant' programme in May and June 2020 with performances across Germany, amongst others in Berlin, Leipzig, Frankfurt and Dresden.
WildKat is excited to help Catherine Gordeladze with promotion and PR for her new release and the accompanying concert tour.