Indian Classical Composer and Singer Ranjana Ghatak will release her debut solo album, "The Butterfly Effect", digitally worldwide on 25 September 2020.
The album itself represents Ranjana's embracing of the New World. It is reflective of a time of personal change, shedding past experiences, and embracing new ones: a cycle of new life which also inspired the title of the album.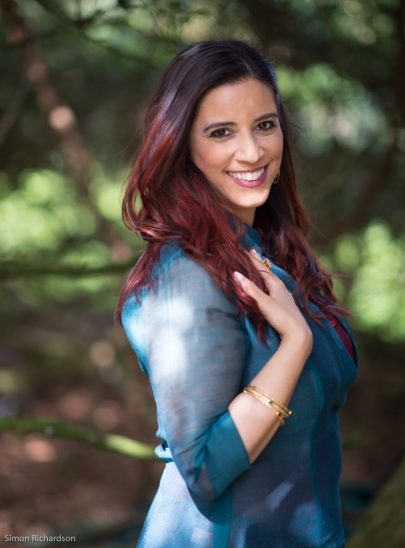 The release, produced by Liran Donin (member of Mercury-Nominated band Led Bib) & performed with Liran and Jack Ross (member of Mercury-Nominated artist band Anna Meredith), has a number of highlights, which include:
• "Mirabai's Krishna". This song will be the single released for the album, accompanied by an exclusive video. The lyrics of the song were written by 16th century mystic poet Mirabai, whose words and music enraptured Ranjana and inspired this track
• "Kali". This track is a prayer to the fierce mother goddess, who represents a loving mother that helps us let go of what no longer serves us
Born and raised in London, Ranjana grew up in a musical household, where she was introduced to learning North Indian singing. She later trained, and continues to train, with Pandit Ajoy Chakrabarty and his students at his music school Shrutinandan in Kolkata, India. Ranjana's singing career started in 2009, and since then Ranjana has performed at Kew Gardens, Saffron Walden, Bath International Music Festival, London Jazz Festival, Wigmore Hall, and the Barbican Centre. Since Spring 2018, Ranjana has been artist-in-residence for the Chitresh Das Institute in San Francisco, California, and teaches at the Ali Akbar College of Music.
Previous praise for Ranjana has included The Upcoming, who said: "Her milky tones wash off over in waves…gently lulling you into a state of semi-hypnosis.."
We are delighted to work with Ranjana to create press coverage around her debut solo release, "The Butterfly Effect".