WildKat PR is excited to introduce our newest client, artistic director Damian Marhulets and the German based Project Agency he founded.
Damian began his musical career at the age of six when he was accepted into the prestigious Minsk College of Music to study the oboe. He won several international competitions and performed with highly renowned orchestras and ensembles.
When he moved to Germany in 2000, his music career took a new turn. He expanded his studies at the Hannover Music Academy and later in Cologne, with courses in modern composition and discovered his love for electronic music. With his music he has toured all over Europe and the USA, playing his own works at renowned concert houses and festivals such as the Philharmonic Hall Essen, Berghain Club in Berlin, Microsound Music Festival and "PlayWithFire" Video-Art Festival in New York.
In 2014 he founded his own project agency, developing extraordinary projects, by combining different musical genres as well as other artistic fields. Through his work as an artistic director, he has worked with various outstanding artists to carry out inter-disciplinary productions worldwide.
We are very much looking forward to working with Damian on his upcoming innovative projects. Keep checking the WildKat PR blog for updates as well as Damian's website, facebook and twitter.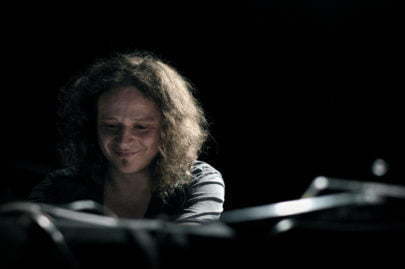 Photo credit: Natalya Masharova