WildKat is excited to count Ensemble Correspondances among its artists in 2020!
Since its creation in 2008, Ensemble Correspondances has dedicated itself to 17th century French sacred music. Gathering around Sébastien Daucé during their studies at the Conservatoire National Supérieur de Musique de Lyon, the musicians of Correspondances continue this work with great success and communicative passion. Praised by the public and critics alike, the Ensemble has received prestigious prizes at an national level – Diapason d'Or, Choc de Classica, ffff from Télérama- as well as at an international level with the German Echo Preis (World Premiere Recording), the German Record Critics' Prize and the Editor's Choice for Gramophone.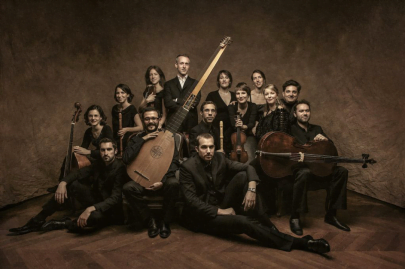 With "Perpetual Night", curated by Harmonia Mundi in 2018, the ensemble explores the birth of English monody in the 17th century with a programme tailored to one of the most fascinating voices of today: Lucile Richardot. This programme, which subtly links music, love, night and melancholy, has been highly praised by both French and international press. In 2020, the ensemble will present this programme for the very first time in Germany and England, with performances in Berlin, Hamburg, London and Brighton.
WildKat is working with Ensemble Correspondances to promote these four dates in Germany and England. The WildKat team is currently working on a press campaign, specifically tailored to the work of the ensemble, which will last until spring 2020.
---
WildKat PR se réjouit de compter l'Ensemble Correspondances parmi ses artistes à promouvoir en 2020 !
L'ensemble Correspondance se consacre depuis sa création en 2008 à la musique sacrée française du 17ème siècle. Réunis autour de Sébastien Daucé pendant leurs études au Conservatoire National Supérieur de Musique de Lyon, les musiciens de Correspondances poursuivent aujourd'hui ce travail avec beaucoup de succès et une passion communicative. Encensé par le public et la critique, l'Ensemble a reçu les prix les plus prestigieux au niveau national –Diapason d'Or, Choc de Classica, ffff de Télérama – ainsi qu'au niveau international avec le Echo Preis allemand (World Premiere Recording), le Prix de la Critique Du Disque Allemand ou encore l'Editor's Choice de Gramophone.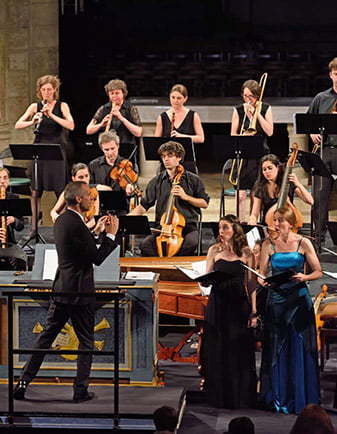 Avec le programme "Perpetual Night", paru chez Harmonia Mundi en 2018, l'ensemble explore la naissance de la monodie anglaise au 17ème siècle avec un programme taillé sur mesure à l'une des voix les plus fascinantes d'aujourd'hui : la voix de l'alto Lucile Richardot. Ce programme, liant avec subtilité musique, amour, nuit et mélancolie a été très remarqué par la presse française mais aussi internationale. En 2020, l'ensemble présentera pour la toute première fois ce programme en Allemagne et en Angleterre lors de représentations à Berlin, Hambourg, Londres et Brighton
WildKat a été comissionné par l'ensemble pour faire la promotion de ces quatre dates en Allemagne et en Angleterre. L'équipe travaille en ce moment sur une campagne de presse, taillée sur mesure à cet ensemble au travail unique, qui durera jusqu'au printemps 2020.