What? Khatia Buniatishvili, piano
Where? Wigmore Hall
When? Monday 1st November 13.00 (click to purchase tickets!)
This light, lunchtime concert will be a cultural way to begin your month and first week of November. The repertoire offers the pianist, Khatia Buniatishvili a BBC New Generation Artist and winner of the 2010 Borletti-Buioni Trust, the opportunity to demonstrate her technique and interpretive skills. This concert will let you enjoy classical music in a calm environment and also let you see young, talented musicians. She will be performing:
Schumann, Fantasy in C major for piano
Liszt, Mephisto Waltz no.1
Stravinsky, Pétrouchka (3 movements played)
What? Nigel Kennedy
Where? Royal Albert Hall
When? Wednesday 3rd November 19:30 (click to purchase tickets!)
For over twenty-five years, Nigel Kennedy has been acknowledged as one of the world's leading violin virtuosos and is, without doubt, one of the most important violinists Britain has ever produced. His virtuoso technique, unique talent and mass appeal have brought fresh perspectives to both the classical and contemporary repertoire. He is the best selling classical violinist of all time.Nigel Kennedy returns to the Hall for an evening of Vivaldi. The programme will include Vivaldi concertos and Kennedy's legendary interpretation of The Four Seasons.
What? Pocket Caravan
Where? The Forge, Camden
When? Wednesday 3rd November 19:00 (click to purchase tickets!)
Pocket Caravan explores the fascinating rhythms and fiery dances of the world. The inspiration for the ensemble came from British guitarist Peter Michaels' research into the historic route of the Gypsies across the continents. From Flamenco to Manouche Jazz, this is the unique music of people absorbing what they find into their own culture. In Brazil the same process was occurring. Styles such as Samba, Baiao and especially Choro are the result of African cultures colliding with European and native sounds. Peter began playing with musicians from around the world who had made their homes in London. He worked with Spanish guitarists and North Indian singers, as well as exploring his own Eastern European heritage. After a chance encounter with South Brazilian musician Felipe Karam, they quickly realised they had a shared interest in learning from other cultures.
Tonight they are celebrating the launch of their album on Forge Records
What? Vanbrugh String Quartet
Where? Cadogan Hall
When? Monday 8th November 19:30 (click to purchase tickets!)
Complete Beethoven String Quartet Cycle 5
Beethoven: String Quartet Op.18 No.3
Beethoven: String Quartet Op.135
Beethoven: String Quartet Op.130
Although it is numbered third, Op.18, No.3 was the first quartet Beethoven composed; as he began writing the Op.135 quartet, Beethoven knew it would be his last. Op.135, begun in 1826, was dedicated to Johann Wolfmayer just a few days before his death. Beethoven sent a note to the publisher along with the final manuscript: "Here, my dear friend, is my last quartet. It will be the last; and indeed it has given me much trouble. For I could not bring myself to compose the last movement." It was not ultimately his last movement. Beethoven wrote one more. His last movement was the replacement finale for Op.130, replacing the gritty grosse fuge, which will be played in the next concert; this much shorter and lighter finale was Beethoven's final movement.
What? The Music of Edward Elgar- Cadogan Hall
Where? Cadogan Hall
When? Tuesday 9th November 19.30 (click to purchase tickets!)
This is for the English patriots who love classical music, a whole concert dedicated to the music of Edward Elgar. The evening is hosted in Cadogan Hall which features on our Unmissables frequently, and rightfully so as they hold a variety of events and evenings to attract all ages. The Royal Philharmonic Orchestra will be performing some of Elgar's most recognisable and significant works. Mezzo-soprano Christine Rice also joins RPO for this evening of nationalistic music.
The Serenade for Strings
Chanson de Matin
Sea Pictures
'Enigma' Variations, featuring Nimrod variation.
What? London Mozart Players & Francesco Piemontesi
Where? Fairfield Hall
When? Saturday 13th November 19:30 (click to purchase!)
Another BBC New Generation Artist, Francesco Piemontesi, pianist will be gracing Fairfield Halls with the acclaimed London Mozart Players. He will be performing Mozart's Piano Concerto No.25 with the London Mozart Players, conducted by Gérald Korsten. LMO are a unique ensemble based in the Croydon area, with Fairfield Halls hosting regular events with them, it is definitely worth viewing their website to see their upcoming concerts.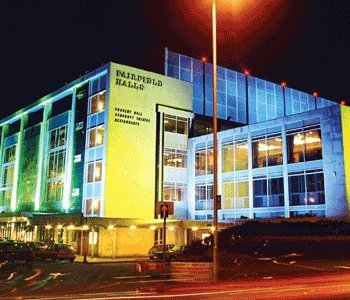 Last Chance:
What? Faust
Where? Young Vic, Waterloo
When? 25th September-30th October 19.45 (click to purchase tickets!)
Although this production has already started and doesn't run into November when the rest of our selection is, we thought we would add this to our list as we missed it out before. Faust is a brand new opera production direct from Iceland, portraying the story of a man who sells his soul to the devil. Do not expect your stereotypical opera, this is an exciting infusion of glam-rock, soulful ballads, acrobatics and humour. The Young Vic is also an exciting venue to check out, it has various types of productions, including theatre, dance and contemporary . It's name derives from the nearby Old Vic which is an popular venue with the famous actor; Kevin Spacey as Artistic Director.