WildKat Welcomes the Engegård Quartet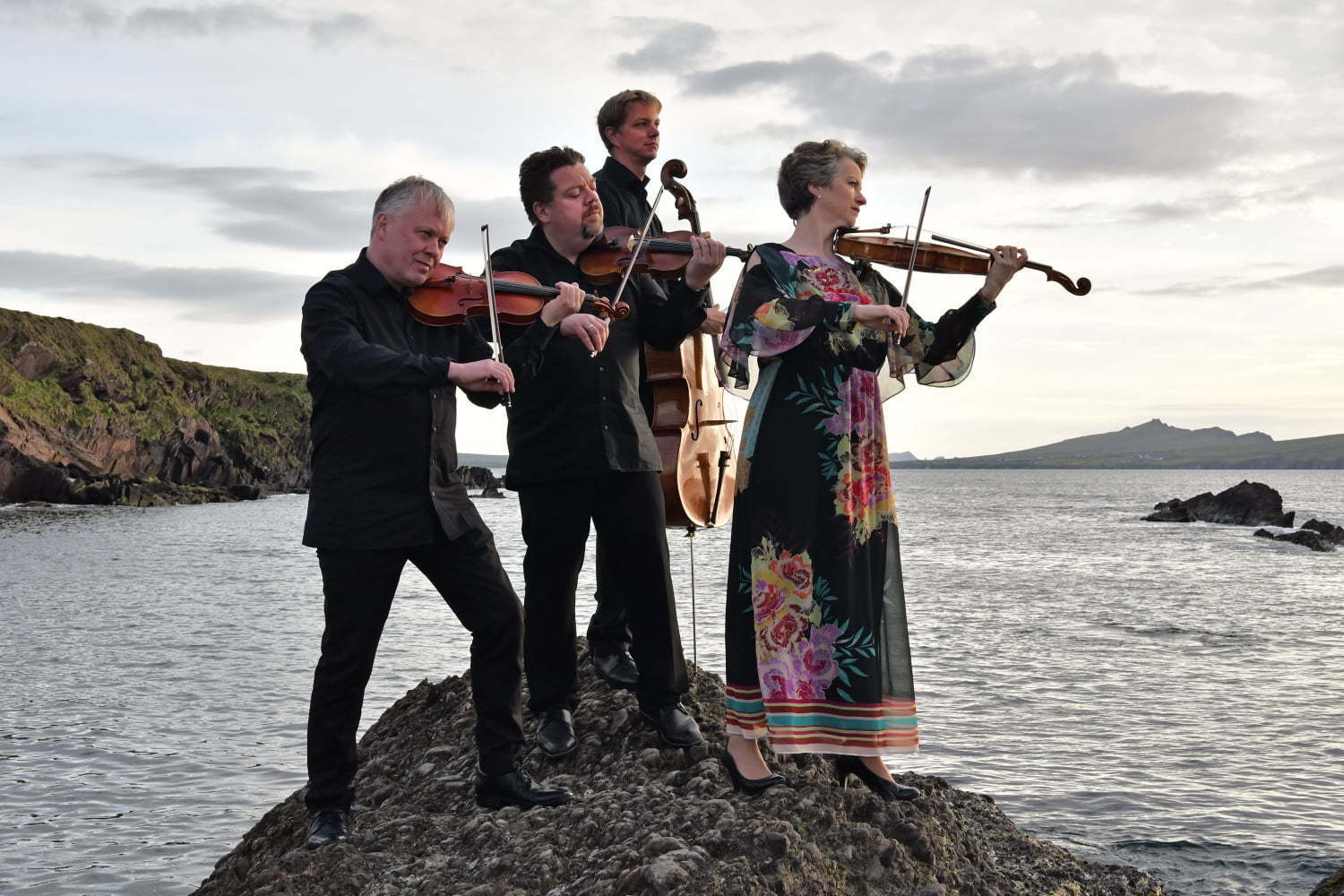 Formed in Lofoten in 2006, the Engegård Quartet has become one of Norway's most sought after ensembles. With its bold, fresh interpretations of the classical repertoire combined with a deep attachment to its Scandinavian roots, the ensemble has attracted international acclaim. The quartet has performed in some of Europe's finest venues, including the Mozarteum in Salzburg and Prague's Rudolfinum. In 2017, the ensemble travelled to South America for concerts in Botogá and Sao Paolo. Previous festival performances include the Delft Chamber Music Festival, SoNoRo Festival in Bucharest, St Magnus Festival and Heidelberg's Streichquartettfest.
Like the rest of the world, the Engegård Quartet has had a few tough months in spring 2020; it had a second tour to South America cancelled as well as many more local performances across Europe. However, as the COVID-19 lockdown eases in Norway, a new future is starting to take shape.
WildKat is working with the Engegård Quartet on increasing their profile in the UK thorough interviews and features, radio airplay or online playlisting etc. whilst they are currently recording their next album and planning their own September festival.
The Ensemble has already been able to start recording their 3rd album of Mozart string quartets, due for release in spring 2021. Part of a larger mission to record the complete string quartets of Mozart.
Members of the quartet are also deeply involved in bringing superb chamber music to Norway – and the Engegård Quartet's own '1-2-3 festival' is now set to go ahead this September, as Noway is expecting to allow gatherings of up to 200 people from the 15th June.
The festival has proven to be immensely popular and is now a regular event each year. In November 2019, 'Brahms 1-2-3' provided a feast of chamber music, song, piano worlds and lectures. The 2020 festival, 'Mustonen in 1-2-3' will see a collaboration with composer and pianist Olli Mustonen including concerts at the Norwegian Opera and Ballet. The Composer has also written a string quartet for the Engegård Quartet, which will be recorded this month to celebrate their partnership.
With Norwegian festivals changing their programming due to COVID-19, Stavanger International festival has also invited the quartet to perform. First violinist Arvid Engegård has been engaged to conduct both the Oslo Philharmonic Orchestra and Stavanger Symphony Orchestra in May and June. The Lofoten International Chamber Music Festival has also been postponed from July to November but will still go ahead. The Engegård Quartet are the resident quartet, and Arvid Engegård is the artistic director of the festival.
Website: engegardquartet.com/
Twitter: twitter.com/engegardq
Instagram: instagram.com/engegardquartet/
Facebook: facebook.com/engegard.quartet/