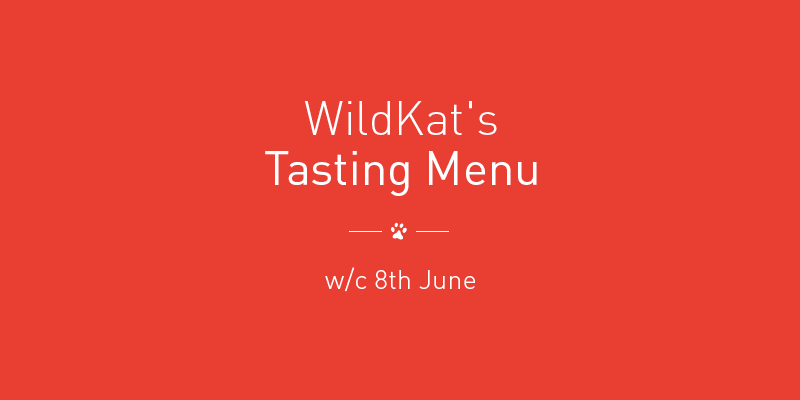 Pairing sound with taste, WildKat is curating a menu of 14 upcoming classical streams accompanied with a specially paired food or drink item, providing a sensory feast of classical treats every week. We are also providing a recommendation from one of our team members of a TV Show, book, or piece of art to stimulate and inspire. Be sure to check back here every week for a fresh new menu, and a brand new recommendation.
This week's Tasting Menu:
This Week's WildKat Recommendation:

This week, we wanted to pay tribute to all of the brilliant BAME members of the classical community. Below, we have included some of our favourite performers, composers and ensembles. We hope you enjoy them as much as we do.
The Kanneh-Masons
Website: http://www.kannehmasons.com/
---
Isata Kanneh-Mason
Website: isatakannehmason.com/
Twitter: twitter.com/IsataKm
---
Sheku Kanneh Mason
Website: shekukannehmason.com/
Twitter: twitter.com/ShekuKM
---
Anthony McGill
Website: anthonymcgill.com/
Twitter: twitter.com/mcgillab
---
Vuvu Mpofu
Website: vuvumpofu.com/
Twitter: twitter.com/vuvumpofu
---
Chineke! Orchestra
Website: www.chineke.org/
Twitter: twitter.com/Chineke4Change
---
Errollyn Wallen
Website: errollynwallen.com/
Twitter: twitter.com/ErrollynWallen
---
Thomas Wilkins
Biography: nyphil.org/about-us/artists/thomas-wilkins
---
Shiva Feshareki
Website: shivafeshareki.co.uk/
Twitter: twitter.com/shivafeshareki
---
Raymond Yiu
Website: raymondyiu.com/
Twitter: twitter.com/raymondyiu
---
Sir Willard White
Biography: intermusica.co.uk/artist/Sir-Willard-White
---
Daniel Kidane
Biography: rayfieldallied.com/artists/daniel-kidane
Twitter: twitter.com/dan_kidane
---
Eleanor Alberga
Website: eleanoralberga.com/
Twitter: eleanoralberga.com/
---
Hannah Kendall
Website: hannahkendall.co.uk/
Twitter: twitter.com/HannahKendall_
---
IBEYI
Twitter: twitter.com/IbeyiOfficial
---
Shirley Thompson
Website: shirleythompsonmusic.com/
Twitter: twitter.com/shirleyjtmusic/
---
Bushra El Turk
Website: bushraelturk.com/
Twitter: twitter.com/bushraelturk
---
Romuald Grimbert-Barré
Website: romualdgrimbertbarre.com/
---
James B Wilson
Website: jamesbwilson.co.uk/
---
Angel Blue
Website: angeljoyblue.com/
Twitter: twitter.com/angeljoyblue
---
Marie-Laure Garnier
Biography: oxfordlieder.co.uk/artist/431
---
Soloman Howard
Website: solomanhoward.com/
Twitter: twitter.com/howsomusic
---
Isabel Lewis
Biography: berlinerfestspiele.de/en/berliner-festspiele/programm/bfs-kuenstler/bfs_kuenstler_detail_242901.html
---
Denyce Graves
Website: denycegraves.com
Twitter: twitter.com/denycegraves
---
AYO
Instagram: instagram.com/ayomusic/
Facebook: facebook.com/AyoMusicOfficial/
---
Frederick Ballentine
Website: frederickballentine.com/
Twitter: twitter.com/freddiesgone
---
Manu Dibango
Website: manudibango.net/
Facebook: facebook.com/ManuDibangoOfficiel/
---
Eric Owens
Biography: imgartists.com/roster/eric-owens/
Facebook: facebook.com/ericowensbass/
---
Jaamil Kosoko
Website: jaamil.com/
Twitter: twitter.com/jaamilkosoko
---
Jacqueline Echols
Website: jacqueline-echols.com/
Facebook: facebook.com/jacquelineechols.soprano/