BBC Radio 3 Premieres Forgotten Music By Composers From Diverse Ethnic Backgrounds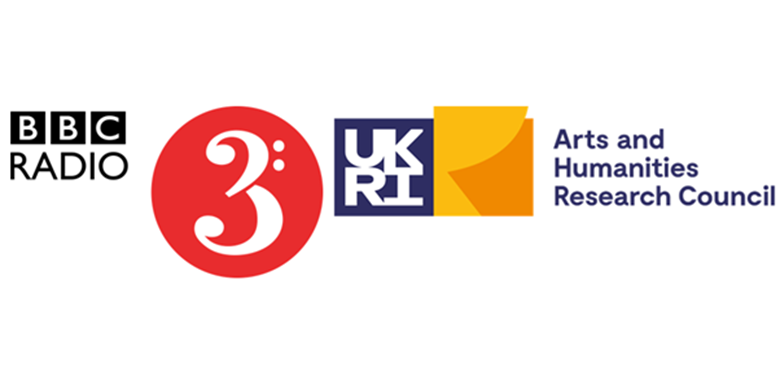 Tomorrow's BBC Radio 3's Afternoon Concert will premiere forgotten orchestral and string quartet repertoire by Joseph Bologne, Chevalier de Saint-Georges, Margaret Bonds, and Ali Osman. The discovery is the result of the Diverse Composers scheme, a collaboration between the radio station and the Arts and Humanities Research Council (AHRC).
In Spring 2021, after a call out for expressions of interest from academic researchers, the scheme awarded funding to seven researchers to unearth rarely performed pieces of music by diverse composers. The scheme aims to redefine what is accepted in the classical music canon, recognising and celebrating Black, Asian and ethnically diverse composers across the centuries.
---
Dresdner Philharmonie entwickelt interaktive App für Schulkonzerte
Die Dresdner Philharmonie will eine interaktive App für Schulkonzerte entwickeln. Sie soll junge Leute direkt in die Konzerte einbeziehen, teilte die Philharmonie am Mittwoch in Dresden mit. Die Bundeskulturstiftung habe einen Projektantrag dazu genehmigt und fördert die Entwicklung der App finanziell mit knapp 200 000 Euro.
Ein Team vom Max-Planc-Institut für Empirische Ästhetik in Frankfurt am Main begleite das Projekt wissenschaftlich. Anfang 2023 soll die App «Listen up!» («Hör zu!») einsatzbereit sein. Nach Angaben der Philharmonie geht es bei dem Projekt darum, Live-Konzerte für Schülerinnen und Schüler um eine digitale Ebene zu erweitern.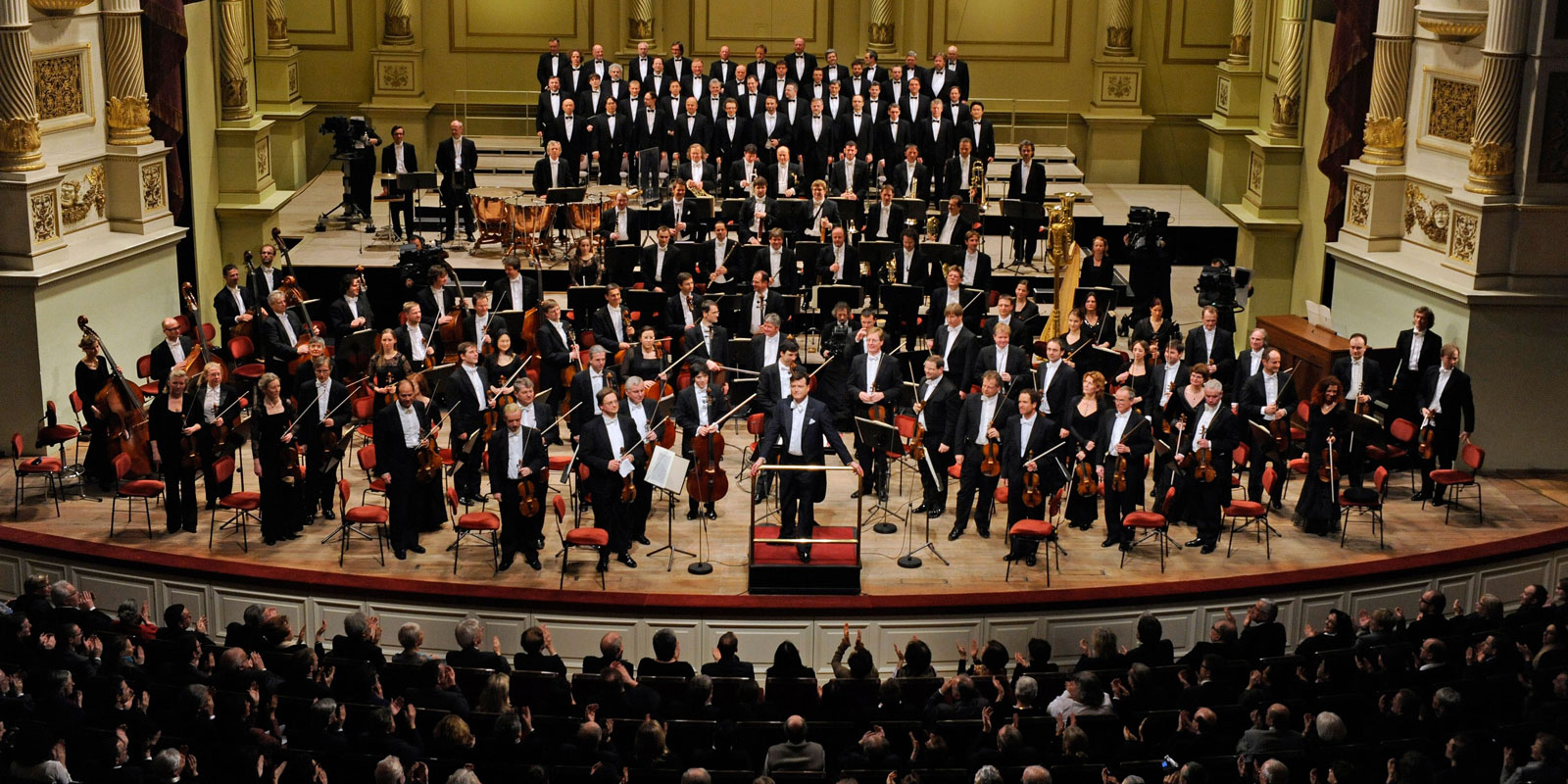 Dresden Philharmonic Orchestra Develops Interactive App for School Concerts
The Dresden Philharmonic Orchestra wants to develop an interactive app for school concerts. It is intended to involve young people directly in the concerts, the Philharmonie announced in Dresden on Wednesday. The Federal Cultural Foundation has approved a project application and is funding the development of the app with almost 200,000 euros.
A team from the Max Planck Institute for Empirical Aesthetics in Frankfurt is providing scientific support for the project. At the beginning of 2023, the app ("Listen up!") should be ready for use. According to the Philharmonie, the project is about adding a digital level to live concerts for schoolchildren.
---
Les Concerts de Poche en tournée en France
Depuis 2005, Les Concerts de Poche agissent au quotidien auprès de publics très variés en organisant des concerts de musique classique et de jazz, ainsi que des ateliers musicaux dans des zones rurales ou des quartiers n'ayant pas accès à une offre culturelle. Chaque année, ce sont ainsi des dizaines de milliers de personnes qui profitent de ce dispositif de "culture citoyenne" d'abord implanté uniquement en Ile-de-France, et qui s'est au fil du temps installé dans la plupart des régions françaises.
Sa fondatrice Gisèle Magnan nous explique que leurs activités permettent de recréer du lien social entre les habitants, car "avec chaque concert de poche il y a des dizaines d'ateliers qui permettent aux gens de créer de la musique, d'inventer, de monter sur scène avec des artistes et de faire en sorte que tout le monde puisse s'approprier ces musique. Progressivement ça s'est répandu et les élus ont bien compris et senti le côté essentiel de cette nourriture musicale qui fait du bien aux habitants."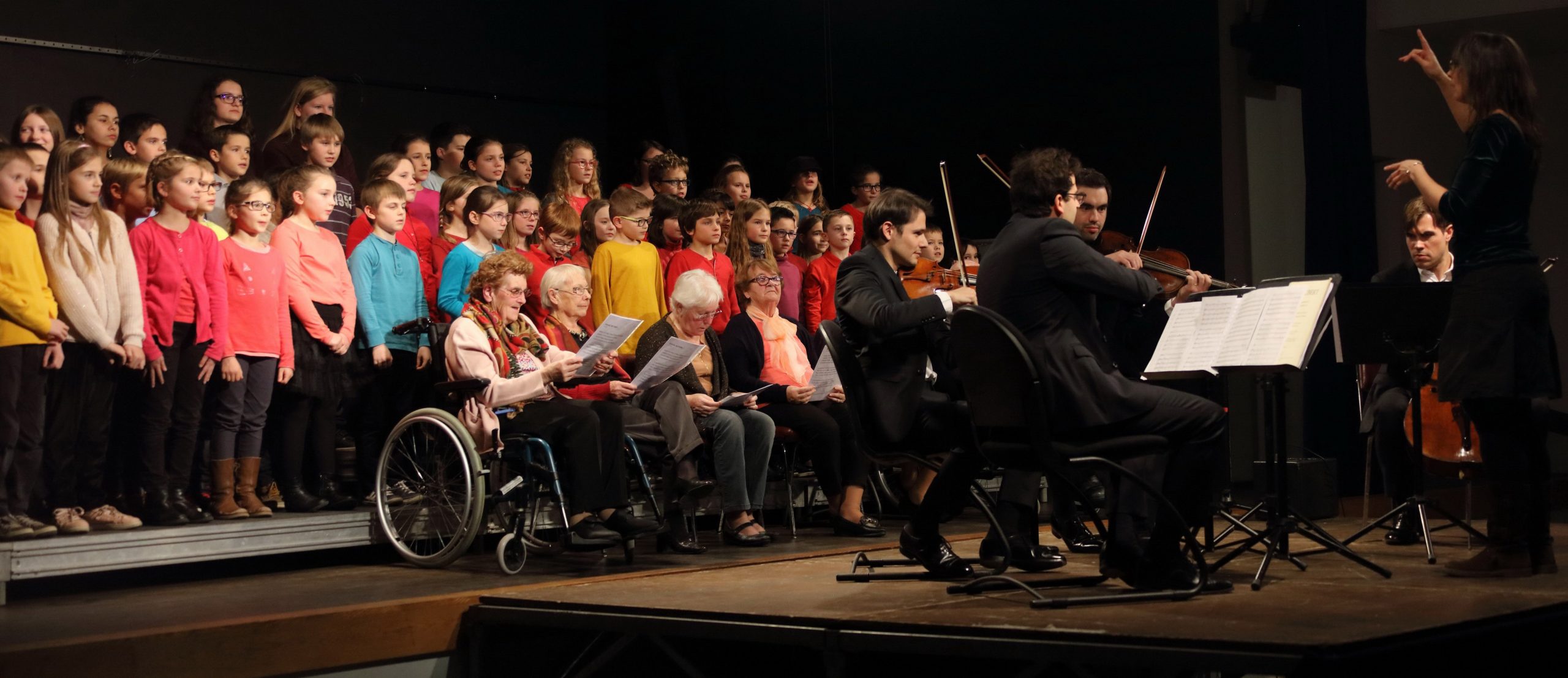 Les Concerts de Poche on Tour in France
Since 2005, Les Concerts de Poche has been working on a daily basis with a wide range of audiences by organising classical music and jazz concerts, as well as musical workshops in rural areas or neighbourhoods with no access to cultural events. Every year, tens of thousands of people benefit from this "citizen culture" scheme, which was initially set up only in the Ile-de-France region but has since spread to most French regions.
Its founder, Gisèle Magnan, explains that their activities help to recreate social links between inhabitants, because "with each pocket concert there are dozens of workshops that allow people to create music, to invent, to go on stage with artists and to ensure that everyone can appropriate this music. Gradually it has spread and the elected representatives have understood and felt the essential side of this musical nourishment which does the inhabitants well.
---
Daniela Candillari Named Principal Conductor of Opera Theatre of St. Louis
In announcing its upcoming festival season, May 28 – June 26, Opera Theatre of Saint Louis (OTSL) has named Daniela Candillari as its principal conductor; she will lead one of the four productions per season, including this year's Carmen.
Candillari, Musical America's New Artist of the Month in August 2020, is on an upward trajectory, having just conducted Mathew Auction and Sarah Ruhi's new Eurydice at the Metropolitan Opera last December. The Slovenian conductor, also a composer, was recently named as the music Academy of the West's first opera conductor and is set to conduct Terence Blanchard's Fire Shut Up in My Bones at the Lyric Opera of Chicago in March, among other projects.
---
Also in the News…
Sinfonia Viva Appoints New Chief Executive
Unterstützung beim Wiederaufbau des Nationalen Konservatoriums: Carl Bechstein Stiftung spendet Flügel für den Libanon
Support for the reconstruction of the National Conservatory: Carl Bechstein Foundation donates grand pianos for Lebanon
Pass vaccinal : un vide juridique inquiète les professionnels du spectacle
Vaccination pass: a legal vacuum worries entertainment professionals
---
On a Lighter Note…
The game-changing instruments disabled musicians can play using just their eyes