Star-studded String Line-up For Benedetti Foundation's Half Term Sessions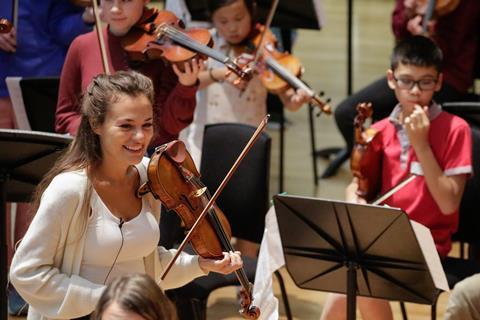 The Benedetti Foundation's Virtual Sessions return for the first time in 2022 with Building Foundations: Exploring the Physicality and Psychology of Playing. From 12 to 18 February, the sessions will help participants to address their physical and psychological foundations and are open to players all ages and stages.
The sessions will feature stars of the string-playing world. Violinists Alina Ibragimova, Elena Urioste and Foundation founder and director Nicola Benedetti; violists Richard O'Neill and Juan-Miguel Hernandez and cellists Sheku Kanneh-Mason, Leonard Elschenbroich and Laura van der Heijden will feature across the live weekend from 12 to 13 February. They will join the Foundation's team of tutors and guest artists to ignite curiosity and understanding of participants playing through exploring physical and psychological challenges.
---
Hoher Verdienstorden an Simon Rattle
Der britische Dirigent Sir Simon Rattle hat eine der höchsten Auszeichnungen Deutschlands erhalten. Bundespräsident Frank-Walter Steinmeier verlieh dem 67-Jährigen am Dienstag das Große Verdienstkreuz mit Stern des Verdienstordens. Mit Rattle ehre er nicht nur einen hochverdienten Künstler, "sondern auch einen so überaus sympathischen Repräsentanten des Musiklebens", sagte Steinmeier.
Rattle war von 2002 bis 2018 Chefdirigent und künstlerischer Leiter der Berliner Philharmoniker. In dieser Zeit habe sich das Orchester "noch einmal ganz neu dem Publikum geöffnet", erklärte Steinmeier. Als Beispiele nannte er die Online-Plattform Digital Concert Hall, Veranstaltungen für Familien und Kinder sowie das Education-Programm. Bundespräsident.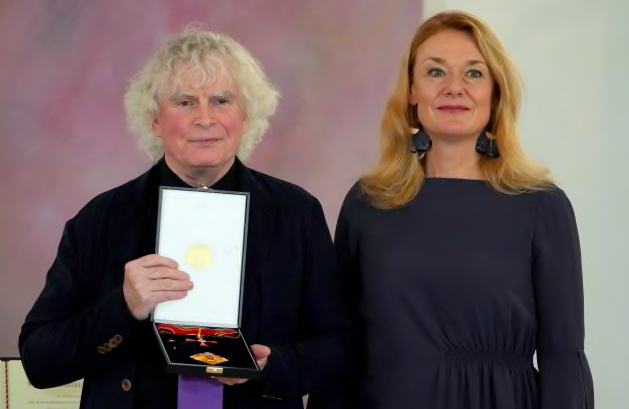 High Order of Merit Awarded to Sir Simon Rattle
British conductor Sir Simon Rattle has received one of Germany's highest honors. On Tuesday, German President Frank-Walter Steinmeier awarded the 67-year-old the Grand Cross of Merit with Star of the Order of Merit. In Rattle, he was honoring not only a highly deserving artist, "but also such an extremely likeable representative of musical life," Steinmeier said.
Rattle was chief conductor and artistic director of the Berlin Philharmonic from 2002 to 2018. During this time, Steinmeier explained, the orchestra had "once again opened itself up to the public in a completely new way." As examples, he cited the online platform Digital Concert Hall, events for families and children, and the education program.
---
Riccardo Muti : « Souvent, les femmes sont meilleures que les hommes »
Dans un entretien avec le Financial Times, le chef s'est félicité de la place que prennent progressivement les femmes dans le monde de la direction d'orchestre.
« Je suis très heureux que les femmes commencent enfin à avoir une grande importance dans le domaine de la direction d'orchestre », a déclaré le chef du Chicago Symphony au Financial Times. Et d'ajouter que « Dans les concours, très souvent, les femmes sont meilleures que les hommes : elles ont plus de tempérament, plus de vitalité et plus de passion. » Et Riccardo Muti en sait quelque chose, qui a auprès de lui comme « Conducting Apprentice » Lina González-Granados, qui s'est classée parmi les vainqueurs du concours de direction Sir Georg Solti à Chicago. La Colombienne n'est d'ailleurs pas la seule femme à qui le maestro a tendu la main : dès sa première saison dans le Midwest, il choisissait pour une résidence de composition la Britannique Anna Clyne.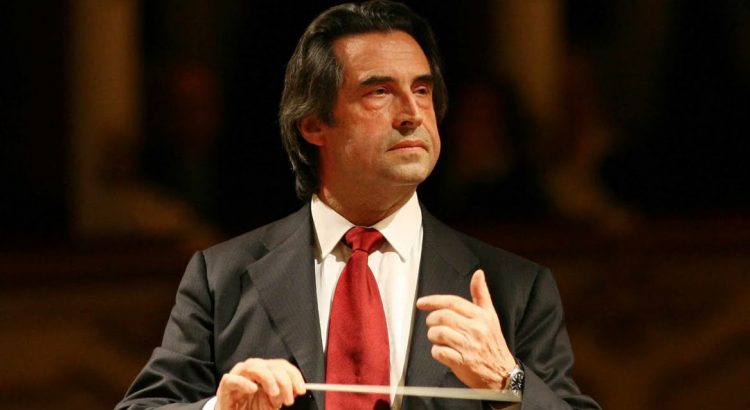 Riccardo Muti on the Rise of Women in the Conducting World
In an interview with the Financial Times, the conductor welcomed the gradual rise of women in the conducting world.
"I'm very happy that women are finally starting to have a big role in conducting," the Chicago Symphony conductor told the Financial Times. He added that "In competitions, very often women are better than men: they have more temperament, more vitality and more passion." And Riccardo Muti knows something about this, as he has Lina González-Granados as his "Conducting Apprentice", who was one of the winners of the Sir Georg Solti conducting competition in Chicago. The Colombian is not the only woman to whom the maestro has reached out: in his first season in the Midwest, he chose the British Anna Clyne for a composition residency.
---
10 Million Arts Sector Jobs Lost as Demand for Content Increases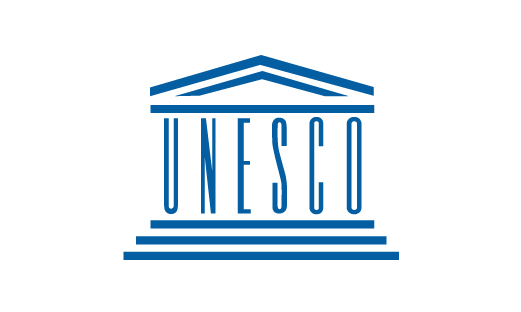 A new study from UNESCO, the United Nation's cultural agency, reports that ten million jobs in the creative industries have been lost to the pandemic. At the same time, increasing digitisation of cultural content has made it harder for artists to earn a living.
Covid has led to "an unprecedented crisis in the cultural sector", writes Audrey Azoulay, the director-general of UNESCO, in a foreword to Reshaping Policies for Creativity. "All over the world, museums, cinemas, theatres, and concert halls – places of creation and sharing – have closed their doors. What was already a precarious situation for many artists has become unsuitable, threatening creative diversity".
---
Also in the News…
Ryan Wigglesworth Appointed BBC Scottish Symphony Orchestra Chief Conductor
"Jugend musiziert" wieder mit Regionalwettbewerben: Der Bundeswettbewerb wird in diesem Jahr wieder überwiegend in Präsenz durchgeführt
"Jugend Musiziert" Competition to Take Place Again with Regional Competitions.
"Pour une République de la Musique" : les syndicats interpellent les candidats à la présidentielle
"For a Republic of Music": Unions Call on the Presidential Candidates.
---
On a Lighter Note…
Look at this wonderful footage of Steven Spielberg and John Williams composing music for E.T. together