Academy Of St Martin In The Fields Launches New Education Project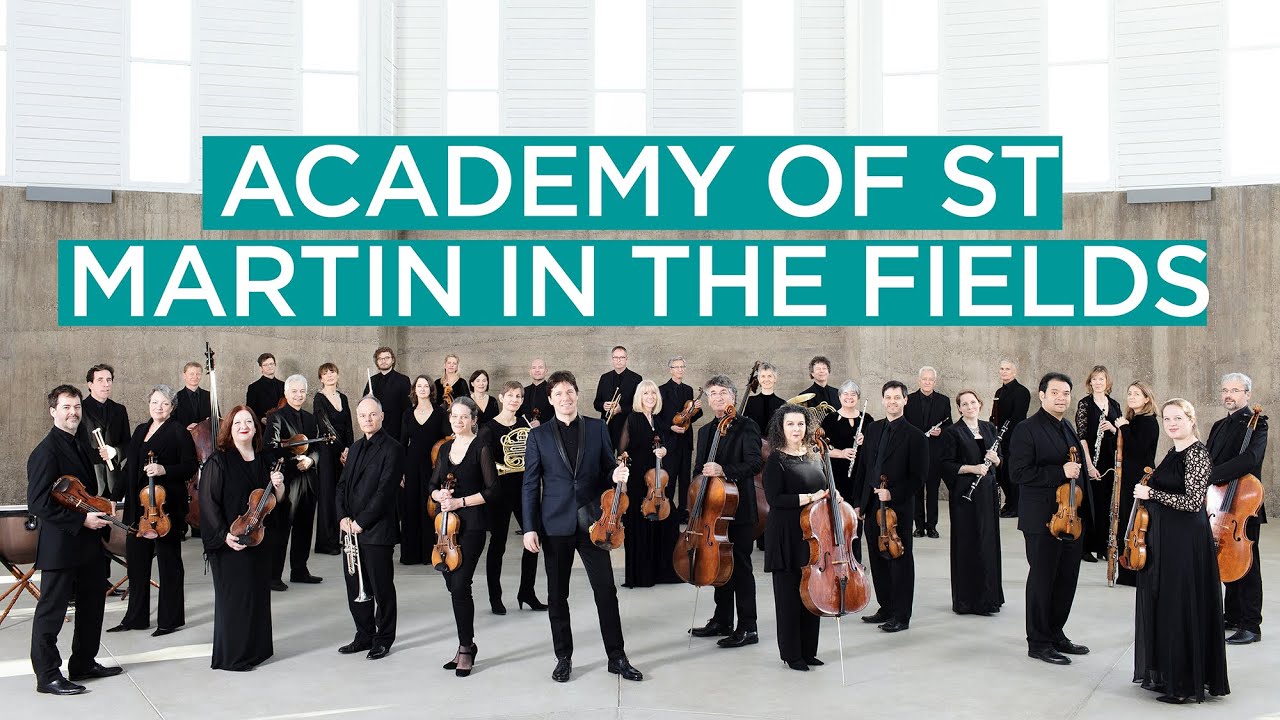 The Academy of St Martin in the Fields (ASMF) has today launched the Beacon Project, a selection of digital educational resources and performance films showcasing ASMF's musicians.
The Academy has expanded its educational offering with a series of resources centred around three world-leading female composers: Eleanor Alberga OBE, Errollyn Wallen, and first-ever ASMF composer in residence Sally Beamish.
Short videos exploring Eleanor Alberga's Nightscape, Sally Beamish's Partita and Errollyn Wallen's Concerto Grosso through interactive activities for the 5-7 year age range are accompanied by written resources created by Lucy Drever, a presenter, workshop leader and narrator who is also Head of Musicianship at the Benedetti Foundation.
---
Martijn Dendievel Gewinnt Den Deutschen Dirigentenpreis
Der belgische Dirigent Martijn Dendievel hat den Deutschen Dirigentenpreis 2021 gewonnen. Auf Platz zwei kam Aivis Greters aus Lettland, Rang drei wurde von Südkoreaner Hangyul Chung erzielt.
Der Deutsche Dirigentenpreis ist ein vom Deutschen Musikrat mit der Kölner Philharmonie, der Oper Köln, dem Gürzenich-Orchester Köln und dem WDR Sinfonieorchester ausgetragener internationaler Wettbewerb. Teilnehmen können Dirigenten aller Nationen, die 33 Jahre und jünger sind.
Nach Angaben des Musikrates ist der Wettbewerb mit Preisgeldern von insgesamt 32.500 Euro und weiteren Fördermaßnahmen eine der höchstdotierten Auszeichnungen für Dirigenten in Europa.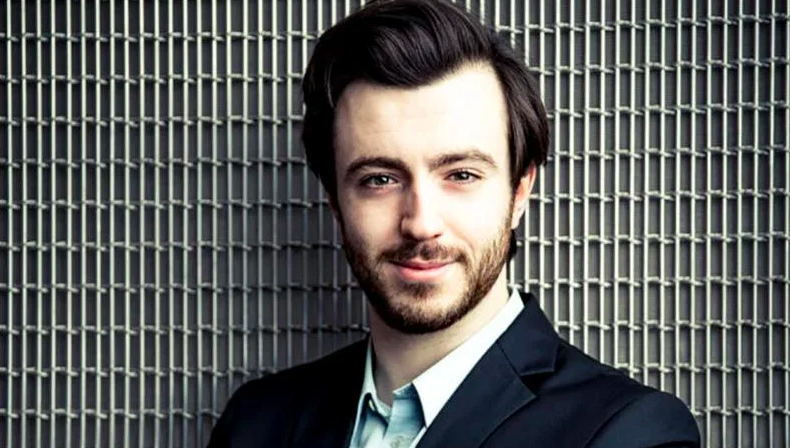 Martijn Dendievel wins the German Conductors Prize
The Belgian conductor Martijn Dendievel has won the German Conducting Prize 2021. Second place went to Aivis Greters from Latvia, and third place was achieved by South Korean Hangyul Chung.
The German Conductors' Prize is an international competition organised by the German Music Council in cooperation with the Cologne Philharmonic, the Cologne Opera, the Gürzenich Orchestra Cologne and the WDR Symphony Orchestra. Conductors of all nations who are 33 years old and younger can participate.
According to the Music Council, the competition is one of the most highly endowed awards for conductors in Europe, with prize money totalling 32,500 euros and other support measures.
---
Victoria Karkacheva et Ivan Ayon-Rivas Remportent Le Concours Operalia 2021
Après des demi-finales ce 20 octobre, le concours Operalia organisait hier ses phases finales. Elles aussi étaient retransmises en ligne et en direct sur Facebook et Medici.tv, invitant ainsi les amateurs d'art lyrique à découvrir les talents de demain, à commencer par les lauréats de l'édition 2021 d'Operalia : la mezzo-soprano Victoria Karkacheva et le ténor Ivan Ayon-Rivas.

Pour mémoire, nous avions notamment pu apprécier les capacités de la mezzo-soprano russe Victoria Karkacheva dans Le Château de Barbe-Bleue à l'Opéra de Lyon en mars dernier. Nous ne nous trompions pas lorsque nous écrivions alors que c'était là un nom à retenir ! Originaire de Volgograd, la cantatrice a déjà remporté le premier prix du 57ème Concours Tenor Viñas 2020 – se distinguant ainsi parmi 564 chanteurs de 53 pays différents –, a été membre du programme jeunes artistes du Théâtre Bolchoï de Moscou, et est artiste affiliée du projet mondial Opera for Peace. À noter qu'elle remporte également le prix Birgit Nilsson d'Operalia.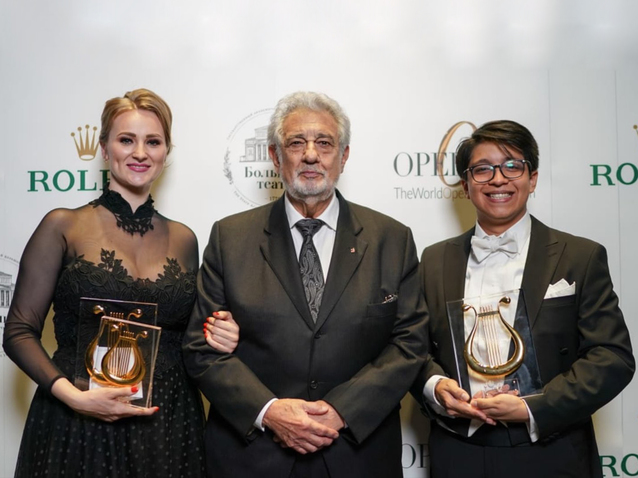 Victoria Karkacheva and Ivan Ayon-Rivas Win The Operalia 2021 Competition
After the semi-finals on October 20, the Operalia competition organised yesterday its final phases. They were also broadcasted online and live on Facebook and Medici.tv, inviting opera lovers to discover the talents of tomorrow, starting with the winners of the 2021 edition of Operalia: the mezzo-soprano Victoria Karkacheva and the tenor Ivan Ayon-Rivas.
For the record, we were able to appreciate the abilities of the Russian mezzo-soprano Victoria Karkacheva in Bluebeard's Castle at the Lyon Opera last March. We were not mistaken when we wrote that this was a name to remember! Originally from Volgograd, the singer has already won the first prize in the 57th Tenor Viñas 2020 Competition – distinguishing herself among 564 singers from 53 different countries – and was a member of the Bolshoi Theatre's young artists program in Moscow, and is an affiliated artist of the Opera for Peace world project. She also won the Birgit Nilsson Prize of Operalia.
---
Interlochen Gets $5M, Nearing Goal for Vast Expansion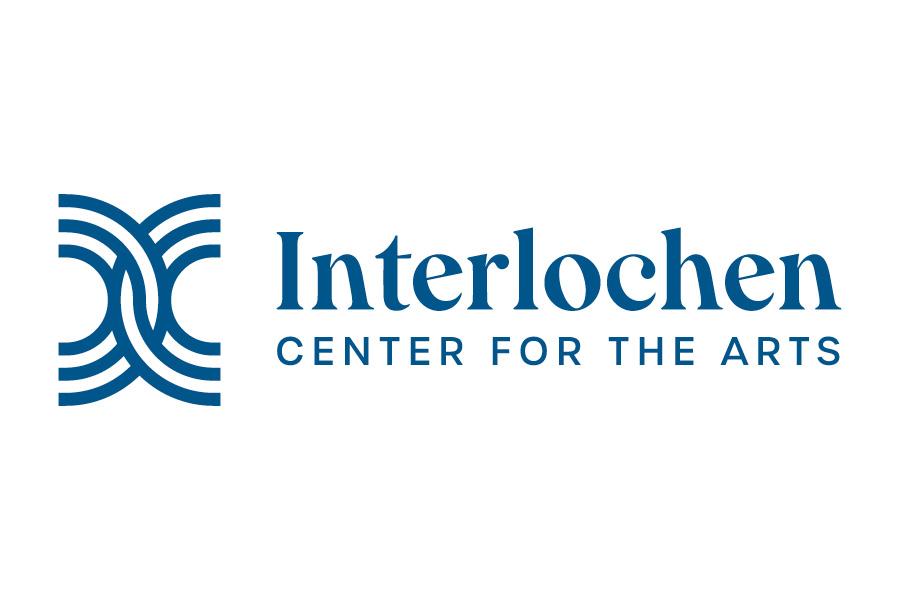 A $5 million donation, the largest outright gift in Interlochen's history, has helped the school raise $23.8 million toward the realisation of "Vision 2028" since June.
In making the gift, Canadians Glynn Williams, chair of the Interlochen board from 2017 to 2021, and his wife Charlene Moore expressed their "hope that young artists from across Canada will flock to Interlochen to expand their creative capacities and form lifelong bonds with peers from around the world, regardless of their socio-economic status".
Their gift will support endowment and need-based financial aid to Canadian students; merit-based scholarships for music students, with preference to those studying jazz or saxophone, and a program area to be expanded as part of Vision 2028.
---
Also in the News…
Government Criticised For 'Regressive' Plans to 'Limit Student Numbers On Lower Earning Arts Degrees'
Die neue Oper in Nürnberg soll auf Vorschlag der Opernkommission am Standort des alten Opernhaus entstehen.
The new opera house in Nuremberg is to be built on the site of the old opera house, as proposed by the Opera Commission.
Le désamour des français pour le spectacle vivant?
Is the French disenchanted with live entertainment?
---
On a Lighter Note…
Violin virtuoso plays iconic Super Mario Bros sound effects with startling accuracy